ROLES XPOSED: Being A Station Producer
16 March 2016, 17:14 | Updated: 18 March 2016, 14:33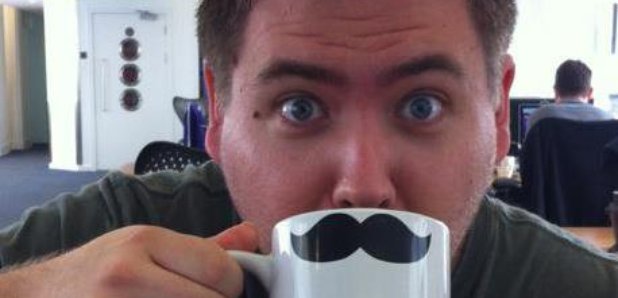 Find out about Ben's journey so far.
1. What is a station producer?
It can mean many things! In the past it has meant mostly making station imaging, but in my current role at Capital XTRA it is more of a day-to-day running of the station. Along with my colleague Henry we look after the presenters, generate ideas for on-air features and content and generally keep the station running!
2. How did you get into the radio industry?
When I was at sixth form I was offered the choice of work experience at either my local newspaper or local radio station. I chose the radio station option! It just seemed like a more fun and varied choice. That was over 18 years ago! From that point I took every opportunity given to me in radio until I was given a paid position, and that's how I was also able to develop skills to get me to where I am today.
3. What's the first thing you do when you get into work in the morning?
Make a cup of tea!
After that I check through my emails (you can get quite a lot of emails in this role) and catch up with Henry, who is also a producer, about what happened on-air over night and if there are any problems or issues we need to resolve.
4. What is a typical day in the life of a station producer?
It is incredibly varied. Some days are spent listening to the output of the radio station and critiquing the presenters. At other times I'll spend it listening around to competitors and hunting for future talent that might make a great addition to the Global team. We'll also work with other people at Capital XTRA and plan what we could be doing at key points within the year.
Then there's managing our specialist programming, from helping with interviews to making sure everything runs like clockwork during those shows!
5. How do you manage radio personalities?
There isn't a particular rule! Different radio presenters and DJs need different approaches. Some find it easier to receive feedback than others, so it is about finding the right approach and maintaining an honest relationship.
6. What is the hardest part about your job?
Telling a presenter about something you didn't like that they might have done on-air.
7. What is the best part of your role?
Working with such a talented and creative group of people, both on and off the radio. Plus we get to play music all day and have a laugh! There aren't aren't many workplaces that can offer you that.
8. What would you advise anyone that's looking to work in radio?
Pester pester pester! And work as hard as you can! Offer to come in and do any job that is offered to you in the field you are interested in and just hit the ground running.