ROLES XPOSED: Being a Radio Presenter
16 February 2016, 16:38 | Updated: 18 March 2016, 14:33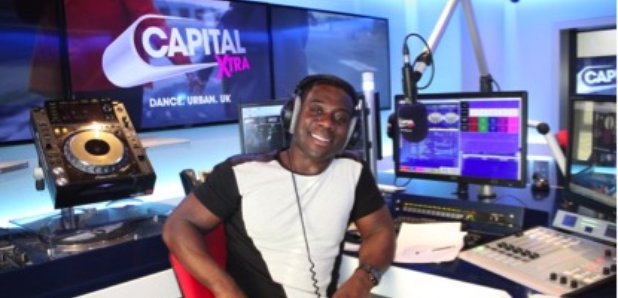 Find out about Abrantee's journey so far.
Ever wondered what it takes to be on radio? We sat down and spoke with drive time presenter, Abrantee talking about his journey so far as a radio presenter.
1. How did your career as a radio presenter start?
Well… I originally started as a DJ in a club and I use to cover the graveyard shift (3-6am) slot on Choice FM for about 3 months. The original presenter for that slot left the station and I took over. Eventually I worked my up the schedule to day time and am now the drive time presenter on Capital XTRA. Before I was a radio presenter I worked full time at Carphone Warehouse for 6 years.
2. What makes a good radio presenter?
Good voice
Interaction
Great personality
Passionate
I made sure that I studied other radio presenters to influence my style as a radio presenter and see what has worked well.
3. Your favourite interview?
Lol! I would have to say that my favourite interview would have to be with Usher. I was late coming to the interview and he was humble and easy to talk to; he was going through his divorce at the time. He remembered me the 2nd time I interviewed him.
4. Worst/Best thing that has ever happened to you on air?
Worst - I remember I was on air and the system broke down and there was complete silence for a while. Lol!
Best - Everyday is a good day unless something bad happens.
5. Where do you see yourself in 5 years?
Continuing to make amazing radio
Continuing the brand "Abrantee"
6. What would you advise anyone that's looking to become a radio presenter?
Don't think about the money… Have PASSION! DRIVE! DETERMINATION!
Stay focused
Work Hard
Pray
7. How has being a radio presenter changed your life?
It has been an amazing journey so far, I couldn't have asked for anything else. I have travelled the world and met some amazing people along the way. I'm truly blessed and I thank God everyday for the opportunity.