Who Is XXXTentacion's Baby Mumma Jenesis Sanchez And How Old Is Their Baby Boy?
31 May 2019, 15:24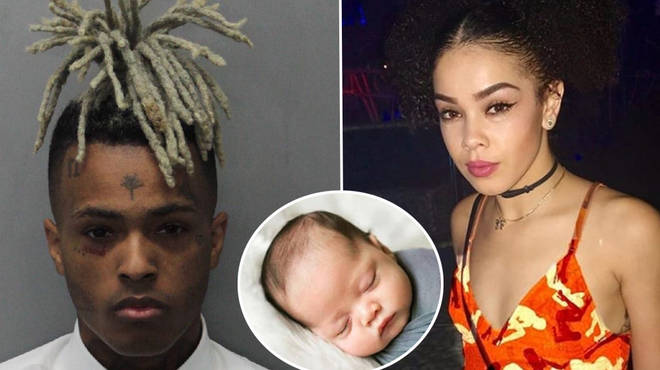 Rapper XXXTentacion was tragically shot dead in June last year, before getting the chance to meet his baby boy.
The identity of XXXTentacion's baby mumma has been kept under wraps until recently, through fear she and the baby would attract unwanted media attention.
However, Jenesis Sanchez has now spoken out about the death of her boyfriend and has given fans an update on their baby boy.
Who is Jenesis Sanchez?
Jenesis is a 20-year-old originally from Providence, Rhode Island. At an early age, however, she moved to Tampa, Florida, with her parents and has lived there ever since.
Speaking to Local 10, Sanchez commented about the secrecy around her identity, saying: "I've been closed off for such a long time."
She then revealed that she had to undergo an emergency C-section when giving birth to her baby boy, so wanted to avoid extra pressure at the time.
How did she meet XXXTentacion?
The pair had been a couple since January 2018, but had known each other for some years prior.
Sanchez revealed they met through a mutual friend, who introduced them at a party.
In February 2018, Sanchez then moved from her home in Tampa to Parkland, in order to be closer to her boyfriend.
What's the name of their baby boy?
According to Sanchez, she and XXXTentacion had already picked out names for their baby before the rapper's untimely death.
If it were a girl, they would have called her Xiorra after a character from the video game 'Kingdom Hearts'.
As it stands, Jenesis gave birth to a baby boy on January 26, naming him Gekyume (pronounced Gek-yoom).
She said: "Gekyume means different state or next universe of thought. And yes, Jahseh picked out this name before he passed away."
"I know it's kind of hard to say, Gekyume. So, he goes by Yume."
What has Jenesis said about the death of the rapper?
Jenesis describes her and Jahesh Onfroy (XXXTentacion's real name) as "hermit crabs" who "didn't go out much."
She recalls spending hours playing video games at home with the late rapper, before commenting on how she will bring up their son: "I'm definitely not going to ever lie about him [XXXTentacion]. He's going to hear about his dad 24/7."
Sanchez added: "I'm going to tell him about all the fond memories I have with his dad, Jahseh. I'm going to tell him how much his dad would have loved him. I know sometimes, probably when he gets older, it will affect him more than now when he is younger, but he's definitely going to know about his father."