Tiffany Haddish & Common relationship timeline: from dating to the Silhouette Challenge
1 February 2021, 14:53
Tiffany Haddish and her boyfriend Common have taken on the sultry Silhouette Challenge on TikTok - so, how long have they been dating?
Tiffany Haddish heated up the internet this weekend by taking on the steamy Silhouette Challenge on TikTok, featuring a special appearance from her boyfriend, rapper Common.
For those who don't know, the Silhouette Challenge sees users pose seductively in a doorway before quickly turning into a completely black silhouette against a red background.
Comedian and actress Haddish, 41, set pulses racing with her take on the challenge, which sees Common, 48, sneak in at the end to wrap his arms around his lady.
So, how long have Tiffany and Common been dating? Here's a comprehensive timeline of their relationship.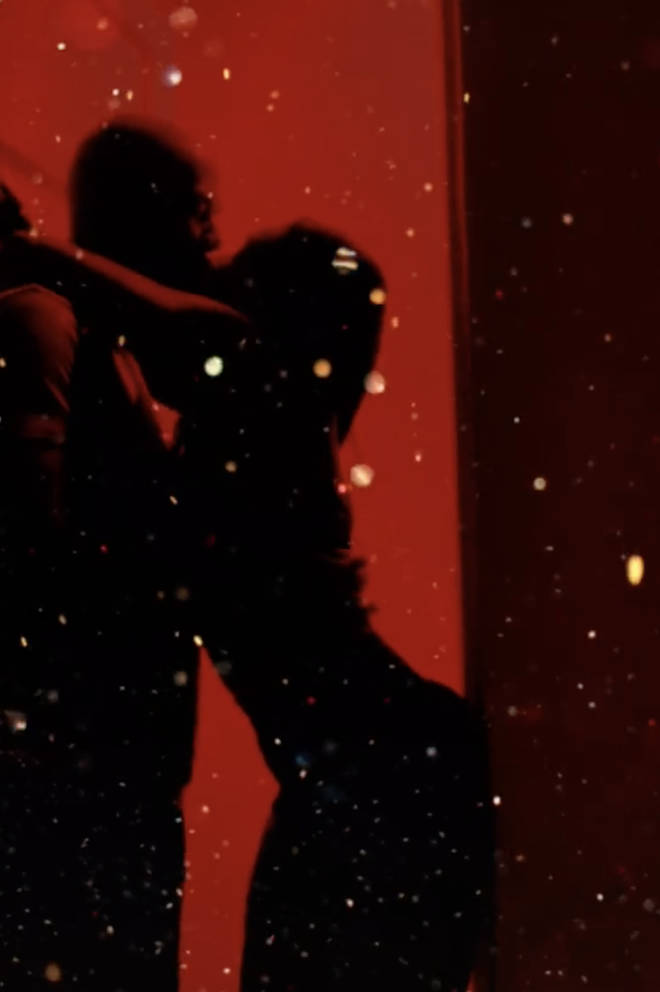 July 2020 - Tiffany confirms her relationship with Common

During an appearance on Steve-O's Wild Ride! podcast, Tiffany confirmed that she and Common had been dating since the start of the pandemic.

"I am in a relationship," she said, before comparing her newly-shaved head to her boyfriend's. "We're twins now. He's like, 'Wow, you did it, man. You've got a lot of courage. You look so beautiful. I love it,'" she recalled.

She added that Common is her first celebrity boyfriend and  s "hands down the best relationship."

April 2020 - Tiffany and Common share a virtual date

During the earlier months of the pandemic, Tiffany and Common took part in a virtual date with Bumble. The aim was to encourage people to stay home and date online rather than in person.

"This weekend, I took @tiffanyhaddish on a @bumble virtual date. We talked about our goals, we ordered food (for ourselves and for the frontline workers at hospitals in our community,) and we danced. Connection is more important than ever right now. Stay home, and stay safe with us," wrote Common on Instagram.

Tiffany revealed that the pair then got tested for the virus and began quarantining together.

May 2019 - Tiffany joins Bumble

After getting up close and personal with Common while shooting The Kitchen, Haddish said the pair remained just friends at the time.

She told Steve-O on his Wild Ride! podcast that she joined dating app Bumble in May 2019, and had been speaking to guys in LA and New York before Bumble approached her for a virtual dating opportunity for charity amid the COVID-19 pandemic in Spring 2020.

"I had been talking to Common, and hanging out. Like, he comes to play spades with me and my friends and stuff," she said. "At this point, our friendship was getting a little more than friendship but not quite because COVID happened and we're like, quarantined."

2018 - Meeting on the set of The Kitchen

Tiffany and Common first met each other on the set of The Kitchen, a 2019 crime movie set in the 70's starring Melissa McCarthy, Haddish and Elisabeth Moss as the wives of Irish mobsters in New York's Hell's Kitchen.

Haddish plays Ruby O'Carroll, who along with he other wives, wants to take over crime operations in Hell's Kitchen following their husband's arrests. Common stars as an FBI agent who's hunting O'Carroll down.

January 2021 - The Silhouette Challenge

Tiffany and Common heated things up with their Silhouette Challenge on TikTok.

As Haddish leaned seductively against the doorframe, her silhouette outlined by the red light of the filter, Common leans into shot and holds her.