The 25 Biggest Drum & Bass Tracks Of All Time!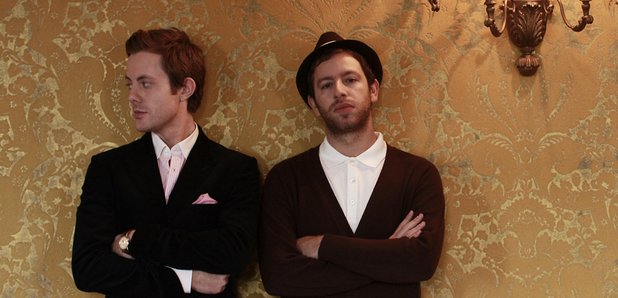 Get ready to stay up till 4am with this HUGE collection of tracks.
By the end of the noughties Drum & Bass was one of the UK's biggest music scenes, with a decade of club tunes and bangers leading up to that point. Today, it's fully embedded in the mainstream.
Capital Xtra has complied some of the biggest D&B tracks of all time. So get ready to drop.
Origin Unknown - Valley Of The Shadows

One of the biggest jungle anthems of all time! Andy C and Ant Miles released 'Valley Of The Shadows' back in 1993 on Ram Records.
DJ Zinc – Pranksters
'Pranksters' is a DnB and Jungle classic! The drop on this track is well worth the wait.
Shy FX – Bambaata
Shy FX transformed The Sugar Hill Gang's 'Rapper's Delight' into a DnB anthem!
Renegade – Terrorist
Featuring Ray Keith's 'Terrorist' sample of Japan's 'Nightporter', this song is breakbeats at its finest.
DJ Krust – Warhead
DJ Krust released the bass-heavy 'Warhead' back in 2006 on V. Recordings.
DJ SS – Lighter
DJ SS added some epic bass to the classic piano intro to create a Jungle masterpiece.
Ganja Kru - Super Sharp Shooter
Sampling vocals from the legendary L.L Cool J, 'Super Sharp Shooter' is an all-time classic.
Q Project - Champion Sound
One of the biggest Jungle hits from the 90s, Q Project's epic 'Champion Sound' couldn't be left off the list.
Adam F - Brand New Funk
Adam F sampled Bob James' 'Valley Of The Shadows' to create one of the biggest breakbeat songs of all time.
Andy C & Shimon - Body Rock
The legendary Andy C collaborated with Shimon on RAM Records anthem 'Body Rock'.
Konflict – Messiah
Konflict is responsible for the ridiculously upbeat 'Messiah'.
Moving Fusion - Turbulence
Another RAM Records classic!
DJ Die - Drop Bear
Sampling Bobby Byrd's 'Hot Pants', DJ Die created one of the biggest DnB anthems ever.
DJ Marky & Stamina MC - Body Rock
DJ Marky and Stamina MC combined for this soulful classic.
Chase & Status - Duppy Man
Channelling the Jamaican sound of Capelton, Chase & Status created a huge track!
Bad Company - The Nine
Arguably their biggest song to date, Bad Company's 'The Nine' will hype up any rave.
Pendulum – Slam
Taken from their 2005 album 'Hold Your Colour', Pendulum created a timeless DnB anthem.
Spor – Aztec
Almost computer-game sounding, the drop on Spor's 'Aztec' is huge.
Nosia – Stigma
There is a long wait for the drop on 'Nosia' but the bass is incredible!
High Contrast - Racing Green
The perfect DnB track to ride around to.
Sub Focus - Rock It
One of the biggest DnB songs in recent memory, Sub Focus' 'Rock It' is now a classic.
Netsky - Pirate Bay
Released on Hospital Records, Netsky's 'Pirate Bay' is a huge anthemic DnB track.
Adele - Hometown Glory (High Contrast Remix)
It was High Contrast's remix of Adele Hometown Glory that put drum & bass on the map in 2008. The song was a huge, swirling sonic feast that not only complimented the massively popular original, but bettered it.
Shy FX - Shake Ur Body
It was almost impossible to pick just one Shy FX track, but we felt that Shake Your Body sums up exactly what drum & bass is all about - the fun. This tune is instantly recognisable and completely unforgettable.
Sigma - Nobody To Love
Sigma's Nobody To Love soundtracked the summer of 2014. It was unshakable. The track, which sampled Kanye West's Bound 2, was an enormous hit. More than that, however, it was a big, in-your--face statement that drum & bass was/is a key player in mainstream contemporary music. Let's raise our glass to the Sigma lads for that.