15 Songs You Won't Believe Are Turning 20 Years Old In 2018
11 May 2018, 13:35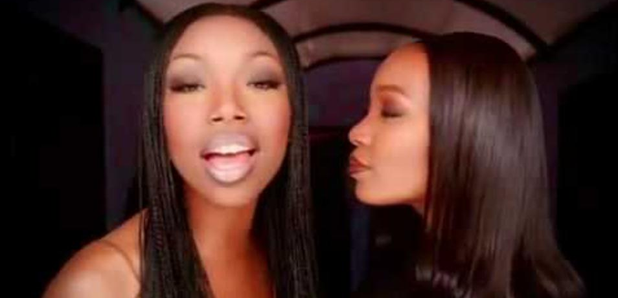 Time for some serious throwbacks.
2018 officially marks 20 years since Will Smith introduced the world to 'Gettin' Jiggy With It' and Lauryn Hill was the undisputed queen of Hip-Hop with 'Doo Wop'.
Two whole decades have passed since songs like JAY-Z's 'Hard Knock Life', Usher's 'Nice & Slow' and Destiny's Child's 'No, No, No' were released.
Be prepared to be blown away by songs which were released back in 1998, which was a golden age for Hip-Hop and R&B.
Check out some of our favourites from 20 years ago below.
Brandy And Monica - 'The Boy Is Mine'
Aaliyah - 'Are You That Somebody'
Lauryn Hill - 'Doo Wop (That Thing)'
JAY-Z - 'Hard Knock Life'
Pras Feat. Mya & ODB - 'Ghetto Superstar'
Destiny's Child Feat. Wyclef Jean - 'No, No, No' (Part 2)
Will Smith - 'Gettin' Jiggy With It'
Big Pun Feat. Joe - 'I'm Not A Player'
Tamia - 'So Into You'
Snoop Dogg - 'Still A G Thang'
The Lox Feat. Lil Kim & DMX - 'Money, Power, Respect'
Puff Daddy Feat. The Notorious B.I.G. & Mase - 'Been Around The World'
Usher - 'Nice & Slow'
Will Smith - 'Just The Two Of Us'
Whitney Houston - 'My Love Is Your Love'