Your Ultimate University Fresher's Playlist 2014
12 September 2014, 15:37 | Updated: 11 May 2017, 15:53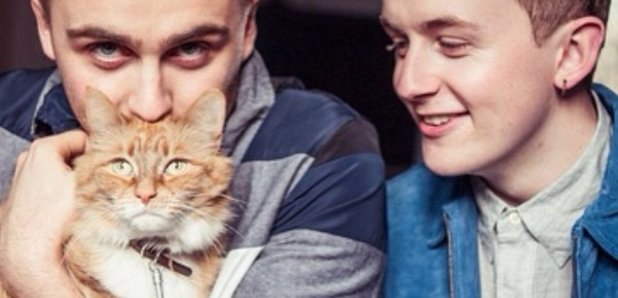 Presenting every song you need to make up the ultimate Freshers playlist. Featuring tracks from Julio Bashmore, Redlight and a J-Kwon classic.
As you begin to pack up your bedroom and head to University halls, make sure you're not only armed with books, bedding and a few bottles to keep you going, but also all of the songs that will make up a huge playlist and get your freshers week going.
Thanks to our very own Coco, who presents Clubbers Guide with Ministry of Sound every Friday from 4pm on Capital XTRA, for putting together this list of bangers.
Chaka Khan – 'I Feel For You'
As you begin your night with a bunch of total strangers, it's always a good idea to kick thing off with a total classic - so at least there's some familiarity.
JKwon – 'Tipsy'
Guaranteed that every person at your pre-drinks raved hard to this song when it first came out (and they were about 10-years-old). It's a real ice-breaker.
Shiba San – 'Okay'
Bring things back to 2014 with Shiba San's party-starter.
Waze & Odyssey – 'Bump N Grind 2014'
Wade and Odyssey update R Kelly's classic 'Bump And Grind' and bring a party-vibe with it into 2014.
Julio Bashmore – 'Au Seve'
This is the kind of track you want on when the drinks are flowing.
Redlight – '9TS (90s Baby)'
Because it's almost definite that every person you're stood with is a 90's baby.
Kill Them With Colour – 'Always Somethin'
The beat on this big new anthem from Kill Them With Colour will help everyone loosen up as your night begins.
Dusky – 'Love Taking Over'
Because it's huge!
Wayward – 'Speak On It'
Wayward, who have recently signed to Black Butter Records, produce a real throwback feel in this bouncy new track. A great one to hit play on as the night begins to build up.
Melissa Steel – 'Kisses For Breakfast (ill Blu Remix)'
Ill Blu speeds up Melissa Steel's chart-climbing pop-dance track turning it into a total floor-filler.
M.I.A – 'Paper Planes'
Has this track been out long enough to call it a classic yet? We think so.
Chris Brown - 'Loyal'
Because this song gets everyone going in the club. So it should work in your halls.
Steve Aoki, Chris Lake & Tujamo Feat. Kid Ink - 'Delirious (Boneless)'
Just don't go all Steve Aoki on everyone and start throwing cakes in peoples faces. That might not go down well.
Wankelmut & Emma Louise - 'My Head Is A Jungle (MK Remix)'
If there is a huge track and MK gets his hands on it, chances are that it just got huger.
Duke Dumont - 'Won't Look Back'
As soon as you hit play on Duke Dumont's latest track, good vibes follow.
Sigma - 'Nobody To Love'
No doubt this has been one of the biggest songs of 2014 so far, so it has to make the cut.
Tiësto feat. Matthew Koma - 'Wasted'
Because, are any lyrics more appropriate for Freshers week?
Pharrell Williams Feat. Jay Z - Frontin' (Disclosure remix)
When Disclosure dropped this remix earlier this year all of the love everyone had for Pharrell's 'Frontin' came rushing back. The British boys work their usual magic to pump up the volume on this one.
Gotsome Feat. The Get Along Gang - 'Bassline'
This. Is. My. Bassline.