Your Ultimate University Freshers Playlist 2015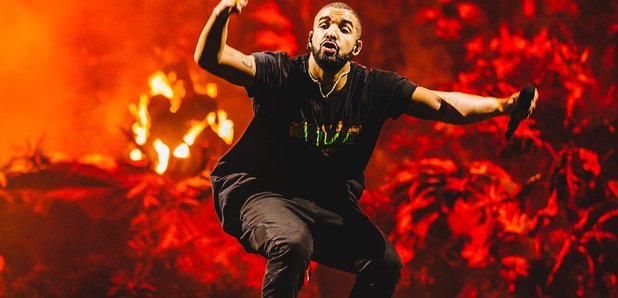 Presenting every song you need to soundtrack the ultimate Freshers Week experience. Featuring tracks from Drake, Disclosure and David Zowie.
As you begin packing and moving into your new University halls, make sure you're armed with books, bedding and a huge playlist to kickstart an unforgettable Freshers week.
We've carefully put together an eclectic list of the biggest bangers that will soundtrack any social occasion.
Fetty Wap – Trap Queen
As you begin your night with a bunch of total strangers, it's always a good idea to kick things off with the biggest song out right now - so at least there's some familiarity.
Silento – Watch Me (Whip/Nae Nae)
We guarantee that every person at your pre-drinks has tried this dance move at some point this summer. It's a real ice-breaker.
Jack Ü Feat Justin Bieber – Where R Ü Now

A great track to sing-a-long to with your new friends. The drop is a real party-starter.
Disclosure – Jaded

A great tune to drop when everybody is ready to show off some dance moves.
Skepta – Shutdown

The kind of track to drop when people are tipsy! A Grime classic.
Calvin Harris & Disciples – How Deep Is Your Love (Calvin Harris Remix)

Lots of energy! Calvin Harris has transformed his own song into a even bigger anthem.
Drake – Hotline Bling

The ultimate sing-a-long track by Drizzy.
Fetty Wap - 679

One for when the drinks are flowing!
Future – March Madness
No doubt one of the biggest songs in Hip-Hop this summer. Press play for good vibes!
Meek Mill Feat Nicki Minaj – All Eyes On You

Because this was the biggest R&B track of the summer.
David Zowie – House Every Weekend

Has this song been out long enough to be called a classic? We think so. Perfect lyrics for Freshers Week.
Krept And Konan – Freak Of The Week

Because this song will bring life to any occasion!
Philip George Feat Anton Powers – Alone No More

One of the biggest feel-good House anthems out right now will keep the energy high.
Drake – Back To Back

As soon as you hit play on some new Drizzy the place will go wild!
Tinie Tempah Feat Jess Glynne – Not Letting Go (Matrix and Futurebound Remix)

Matrix and Futurebound have added extra life to Tinie Tempah and Jess Glynne's summer hit.
The Weeknd – Tell Your Friends

One of the biggest tracks by the man of the moment.
Rudimental – I Will For Love

A great one to throw on as the night starts to build up. A great combination of energy and good vibes.
Tinashe – Party Favors
One to test out the speakers you brought with you.