The Ultimate Pre-Game Playlist: 17 Songs Guaranteed To Hype You Up
2 February 2018, 16:26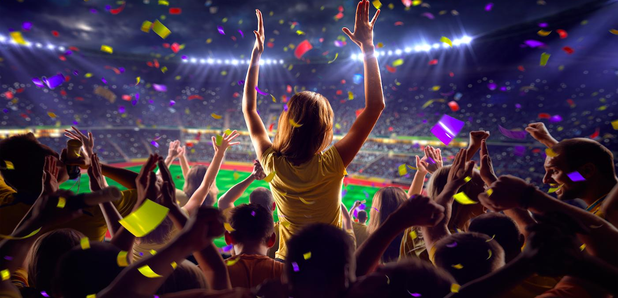 You ready?
Whether you're playing, coaching or spectating - there's nothing like a solid pre-game playlist to get you pumped for that big match.
So to really get that adrenaline going, we've compiled a list of the most energy-fuelling bangers you need to play in the run up to the event.
From Drizzy and Kendrick to Skepta and Dizzee, your favourite artists are on hand to serve up some serious fire and bring your pre-game warm-up to life!
Press play to get your party started.
Justin Timberlake - 'Rock Your Body'
Justin Timberlake will definitely get the NFL crowd pumped up during his half-time performance at the 2018 Superbowl.
DJ Snake Feat. Lil Jon - 'Turn Down For What'
A big one to start with! The intro to this song alone is enough to hype you up, but nothing beats that feeling when the beat kicks in.
Kendrick Lamar - 'DNA'
You can always rely on some high-octane Kung Fu Kenny bars to get your blood pumping.
Jay Z - '99 Problems'
Hov comes through with this classic bulshy banger.
Dizzee Rascal & Calvin Harris - 'Hype'
Dizzee and Calvin are quite literally here to get you hyped. Yes boys!
DJ Khaled Feat. T-Pain, Ludacris, Rick Ross & Snoop Dogg - 'All I Do Is Win'
Looking for a last minute confidence boost before the big game? Just turn this up - loud.
Avelino Feat. Stormzy & Skepta - 'Energy'
Avelino, Skepta and Stormzy all on one track? Seriously, this goes IN.
Drake - 'Worst Behaviour'
The boy is here and he's going to make you feel invincible. (Just remember to be on your best behaviour on the pitch - ain't nobody got time for a red card.)
Eminem - 'Lose Yourself'
If you don't feel like an absolute boss after listening to this Eminem classic, listen again. And louder.
Migos - 'Fight Night'
Move over, Mayweather - one play of this Migos anthem and you'll be ready to take on the champ.
Drake, Kanye West, Lil Wayne & Eminem - 'Forever'
"Last name 'Ever', first name 'Greatest" - Drizzy knows.
Skepta - 'Shutdown'
It's impossible not to get hyped to Skepta - press play on this and watch your squad lose it.
Kanye West - 'Power'
An all-time classic from one of Kanye's most well-loved albums. Feel the power!
Big Sean Feat. E-40 - 'I Don't F*** With You'
Big Sean hasn't got time for time-wasters and neither should you. You're here to win, right?
Lethal Bizzle Feat. Stormzy , Chip, Fuse ODG & Wretch 32 - 'Fester Skank' (Remix)
Sure, the original is a banger, but listen to what happens when you throw Stormzy, Chip, Fuse and Wretch into the mix.
Macklemore Feat. Ryan Lewis - 'Can't Hold Us'
What a tune! This motivational banger from Macklemore and Ryan Lewis will always go down well.
Eminem - 'Berzerk'
And finally, who better to finish off your pre-game than the Rap God himself?