The Ultimate New Year's Eve 2016/2017 Party Playlist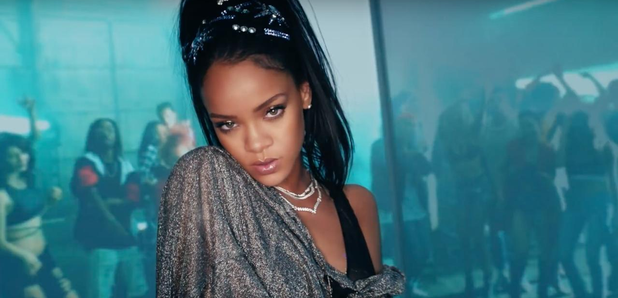 Bring in 2017 with the ultimate New Year's Eve playlist guaranteed to keep everyone on the dancefloor – featuring Drake, Rihanna, KDA, Calvin Harris and more.
The countdown to New Years Eve 2016 is on!
Whether you're celebrating another amazing year, or (probably) ready to leave 2016 very much behind you, we've got you covered with a selection of the year's biggest tunes from the likes of KDA, Skepta and Calvin Harris.
So what are you waiting for? Press play and get the party started!
1. Rihanna Feat. Drake - 'Work'
2016 was undoubtably Drake and RiRi's year. Their mega successful albums, 'Views' and 'ANTI', took over the world, as did the rumours of their relationship status. That aside, 'Work' is guaranteed to make everyone get up and dance.
2. Martin Solveig - 'Do It Right'
The unstoppable French DJ enlisted the help of Aussie singer Tkay Maidza for this infectious track.
3. Secondcity - 'I Wanna Feel'
If you've been clubbing at all in the last 12 months, it will have been pretty impossible for you to miss this banger. 'I Wanna Feel' peaked at Number 1 in the UK, earning British DJ Secondcity a place in our playlist.
4. Jax Jones, Mike Dunn & MNEK - 'House Work'
This talented trio hit it big this year with 'House Work'. After bursting onto the scene in 2014 with a feature on Duke Dumont's 'I Got You', Jax Jones is back again with another huge track.
5. Ariana Grande - 'Into You (3LAU Remix)'
2016's reigning Princess of Pop Ariana Grande smashed it this year. Her massive hit 'Into You' has had an up-tempo dance makeover, courtesy of American DJ 3LAU.
6. Drake Feat. Wizkid & Kyla - 'One Dance'
Drake makes another appearance, this time alongside Wizkid and British singer Kyla. 'One Dance' broke records all over the world - no 2016 playlist would be complete without it.
7. KDA Feat. Tinashe - 'Just Say'
This year's breakout R&B starlet Tinashe teamed up with house legend KDA for this huge track.
8. Flume Feat. Kai - 'Never Be Like You (Disclosure Remix)'
Flume dropped his second album 'Skin' this year and, unsurprisingly, it went down a storm. Long-time collaborators Disclosure remixed one it's biggest songs, and it's just as cool as the original.
9. Dizzee Rascal & Calvin Harris - 'Hype'
Dizzee and Calvin never put a foot wrong. Their most recent collab 'Hype' is a sure winner to get your party-goers on the dancefloor.
10. Skepta - 'Shutdown'
Fresh from his Mercury Award win, Skepta is currently making us very proud to be British. You can never go wrong with a bit of 'Shutdown'.
11. Nevada & Mark Morrison Feat. Fetty Wap - 'The Mack'
Nevada and Fetty have teamed up with the legendary Mark Morrison to revamp his classic tune 'Return Of The Mack'. This tropical version officially put rising star Nevada on the map.
12. Rae Sremmurd - 'Black Beatles'
Dynamic duo Rae Sremmurd been taken to new heights thanks to the success of the viral #ManneqeuinChallenge. Stars like Beyonce, Drake and Paul McCartney all took part, and Nicki Minaj even made her own remix.
13. Rihanna - 'Needed Me (W&W Remix)'
It's safe to say that pretty much every track on Rihanna's 'ANTI' could've been a hit single. Needless to say, 'Needed Me' is a huge track, with this remix by W&W taking it to another level.
14. Disciples - 'Daylight'
South London trio Disciples struck gold with this club banger - catchy, smooth and very 2016.
15. Kideko, George Kwali, Nadia Rose & Sweetie Irie - 'Crank It (Woah!)'
House producer Kideko has scored a massive hit with this collaboration. Originally from Brighton, he's taken 'Crank It (Woah!)' up a notch with the help of George Kwali, Nadia Rose and Sweetie Irie.
16. Skepta - 'Man'
Another big one from Skepta, 'Man' was one of his biggest tunes from 2016.
17. Stormzy - 'Shut Up'
He may be yet to release an album, but that hasn't stopped Stormzy from taking over the world of UK Grime. 'Shut Up' is a huge track from the British star.
18. The Weeknd - 'False Alarm'
The Canadian singer has gone in a new direction with his latest releases. 'False Alarm' is chaotic, edgy and sure to go down a storm on the dance floor, whether you're a die-hard fan of The Weeknd or not.
19. Drake - 'Controlla'
Drizzy needs no introduction, and neither does his mega tune 'Controlla'.
20. Alesso - 'Take My Breath Away'
Swedish hit-maker Alesso dominated the charts and clubs again this year with 'Take My Breath Away'.
21. Beyonce - 'Formation (TRST Remix)'
No 2016 list would be complete without Queen Bey herself. Her visual album 'Lemonade' sent the world into a minor frenzy this year - this remix of the iconic 'Formation' is a surefire hit.
22. Tinashe - 'Superlove'
Tinashe returns to the playlist, this time with one of her own tracks. 'Superlove' is bouncy, bubbly and full of the singer's unmissable energy.
23. Tory Lanez - 'LUV (Tieks Remix)'
Canadian Hip-Hop artist Tory Lanez made it big this year with his breakthrough track 'LUV'. This remix by Brit producer Tieks puts an up-tempo spin on Tory's smash hit.
24. Major Lazer Feat. Justin Bieber & MØ - 'Cold Water'
This trio of chart royalty certainly put their stamp on 2016 with their huge track 'Cold Water'. Written in part by Ed Sheeran, it was one of the summer's defining anthems.
25. Calvin Harris Feat. Rihanna - 'This Is What You Came For'
And finally, who could forget this killer track? 2016 saw Calvin and Rihanna team up again for 'This Is What You Came For' - and to no surprise, the result was pure fire. Turn it up loud!