The Ultimate New Year's Eve 2015/2016 Playlist
30 December 2015, 19:36 | Updated: 11 May 2017, 15:53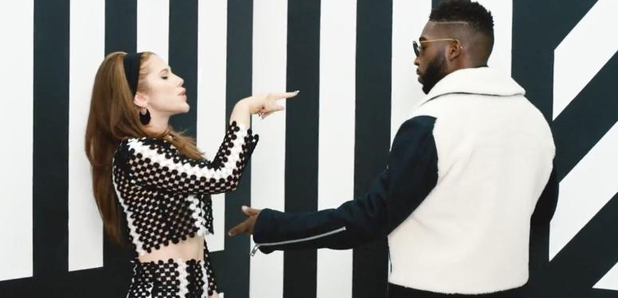 Bring in 2016 with the ultimate New Year's Eve playlist guaranteed to keep everyone on the dancefloor – feat Drake, Chris Brown, Martin Solveig, Sigala and more.
The countdown to New Years Eve 2015 is on!
If you're wondering what music you should be listening to as you welcome in 2016 at your New Years party, we've got you covered with a selection of the biggest songs from the likes of Drake, Disclosure and KDA.
So press play and enjoy your New Year's celebrations!
1. 99 Souls - 'The Girl Is Mine'
This epic Brandy/Monica/Destiny's Child mash up slowly grew into a hit in 2015. "Its not hard to see, the girl is mine..."
2. KDA Feat. Tinie Tempah & Katy B - 'Turn The Music Louder'
After killing the clubs during the summer with the instrumental, KDA unleashed the full version with some big features. This is a great song to play before the clock hits 12.
3. Felix Jaehn Feat Jasmine Thompson - 'Ain't Nobody (Loves Me Better)'
Felix Jaehn brought a Chaka Khan classic into 2015 with his amazing reworking. Its only right to start 2016 with a classic.
4. Skrillex & Diplo Feat Justin Bieber - 'Where Are U Now'
Skrillex & Diplo surprised many when they featured Justin Bieber one of their biggest singles of the year. But the song is a monster! Expect big things from them in 2016.
5. D.R.A.M. - 'Cha Cha'
Although D.R.A.M felt that Drake stole his track for 'Hotline Bling', his own song 'Cha Cha' was a hit in 2015. A great anthem to dance to at a closing party.
6. Drake - 'Hotline Bling'
Despite not dropping 'Views From The Six', Drake still provided one of the biggest songs of the year. A great opportunity to throw down some signature 'Hotline Bling' moves with your friends.
7. Fetty Wap - '679'
Fetty Wap had an incredible 2015, dropping hit single after hit single before the release of his album. Make sure this song is turned up loud at your party.
8. Tinashe Feat. Chris Brown - 'Player'
After the success of her debut album 'Aquarius', Tinashe warmed up for her new project with a huge Chris Brown collaboration. New Years dance-off, anyone?
9. Chris Brown - 'Zero'
Breezy teased his new 'Royalty' album with this EDM banger earlier in 2015. A great song to keep the energy high at your gathering.
10. Rihanna - 'BBHMM' (Michael Woods Remix)
Despite not delivering her long-awaited 'R8' album in 2015, Rihanna had everyone excited when she dropped 'BBHMM'. Producer Michael Woods transformed it into an upbeat anthem.
11. Martin Solveig & GTA - 'Intoxicated'
After years of success, Martin Solveig finally broke through in 2015. His collaboration with GTA is one of the most infectious songs this year!
12. Sigala - 'Easy Love'
UK producer Sigala brought The Jackson 5's classic song 'ABC' into 2015 with this amazing reworking. So much energy!
13. Adele - 'Hello' (High Contrast Remix)
High Contrast followed up his incredible 2008 remix of Adele's 'Hometown Glory' with another epic Adele refix. Welcome the New Year with 'Hello'!
14. Skepta - 'Shutdown'
After years of underground success, Skepta finally took Grime around the world with this hit single. Pour yourself a drink and shut down 2015 in style.
15. Stormzy - 'Shut Up'
2015 has been a huge year for Stormzy. The rapper recently won Best Male and Best Grime at the MOBO Awards, as well as earning chart success with freestyles including 'Wicked Skengman 4', 'Know Me From' and 'Dude' featuring Lethal Bizzle. But 'Shut Up' was a stand out!
16. Krept & Konan - 'Freak Of The Week'
Krept & Konan have also had a great year, earning Best Album at the MOBOs for their debut LP 'The Long Way Home'. Their collaboration with Jeremih will inject life into any party!
17. WSTRN - 'In2'
WSTRN's infectious feel-good anthem is the perfect song to soundtrack your way into 2016. We're really looking forward to their debut album next year!
18. Skrillex & Diplo - 'To U' (Clean Bandit Remix)
Clean Bandit delivered a rare remix for Skrillex & Diplo's EDM hit 'To U'. We expect this one to be big going into next year.
19. Disclosure - 'Magnets' (A Trak Remix)
Following the huge success of their single 'Magnets' featuring Lorde, Disclosure released an epic EP of remixes. Allow the big basslines and euphoric synths of A Trak to take you into 2016!