The Ultimate Grime & UK Hip Hop Love Songs Playlist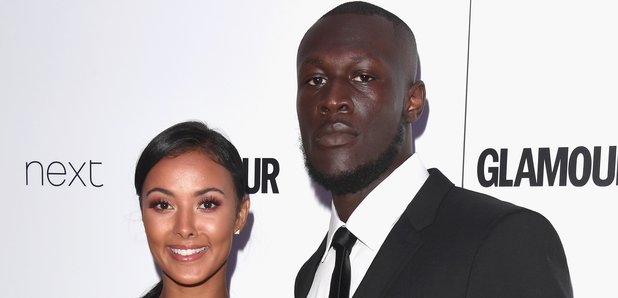 Because Grime isn't always high tempo... Check out some of the UK's most heart-warming love songs from the likes of Stormzy, Skepta, Kano and Wretch 32.
Grime is often associated with high-energy and aggressive lyrics. So it's easier to forget its softer side.
We've rounded up some of the genre's biggest love songs by artists ranging from Skepta to Kano.
So turn the lights low, grab that special someone and soak in some seriously sensual Grime.
(Warning: some of these songs may contain language that some people may find offensive.)
Kano - 'Nite Nite'
Kano's 2005 classic 'Nite Nite', taken from his debut album 'Home Sweet Home', will definitely get you in your feelings.
Stormzy - 'Birthday Girl'
Stormzy showed another side to his character on 2016 song 'Birthday Girl'. The Grime MC serenaded the special lady in his life over a smooth track.

Tinie Tempah - 'Wifey'
Years before Tinie dropped 'Pass Out', he introduced himself to the scene with a emotional love song. This is a classic!
Krept & Konan - 'Falling'
UK Hip-Hop duo Krept and Konan got emotional on a fan-favourite from their debut album 'The Long Way Home'.


Kyla - 'Do U Mind' (Crazy Cousinz Remix)
Kyla's funky house track alongside Crazy Cousinz was making waves way before Drake sampled it for his hit single 'One Dance'.
Chipmunk - 'Oopsy Daisy'
Back in 2009, a teenage Chipmunk topped the UK charts with his tale of young love.

Kano - 'Brown Eyes'
Kano had fans caught in their feelings when he dropped his 2005 classic 'Brown Eyes'.
Skepta - 'Text Me Back'
Following his upbeat tracks 'Shutdown' and 'That's Not Me', Skepta dedicated a track to the special women in his life.
Stormzy - 'All That Matters'
Stormzy sampled Justin Bieber's 'All That Matters' for a smooth love song of the same name.

WSTRN - 'In2'
West London trio WSTRN completely took over 2016 with their hit single 'In2'!
Kano Feat. Craig David - 'This Is The Girl'
A young Kano linked up with Craig David for a huge love song taken from his second album 'London Town'.
Tinchy Stryder Feat. Dappy - 'Number 1'
Tinchy Stryder earned his first ever UK No.1 with a huge collaboration alongside Dappy.

Wretch 32 Feat. Alex Mills - 'Anniversary (Fall In Love)'
Wretch 32 reminisced over a past relationship in his sensual track 'Anniversary'. The accompanying music video is emotional!
Skepta Feat. Kano - 'Lay Her Down'
Skepta serenaded a special women on his 'Blacklisted' anthem alongside Kano. The video is seriously retro!
Griminal - 'Invincible'
Grime MC Griminal showed off his romantic side on smooth 2009 single 'Invincible'.

Sway Feat. Stush - 'F Ur X'
Back in 2010, Sway took over the summer with his infectious anthem 'F Ur X'.

Tinie Tempah - 'Tears'
A fresh-faced Tinie Tempah serenaded the ladies with his uptempo single 'Tears' back in 2008.

Chipmunk Feat. Trey Songz - 'Take Off'
Chipmunk broke down his relationship troubles over a 2011 song alongside Trey Songz.
Wretch 32 Feat. Josh Kumra - 'Don't Go'
Wretch 32 slowed things down for a UK classic! The rapper collaborated with Josh Kumra on emotional anthem 'Don't Go'.
Tinchy Stryder Feat. Taio Cruz - 'Take Me Back'
Tinchy Stryder tried to win back his girlfriend on 2008 single 'Take Me Back' featuring Taio Cruz.
Scorcher - 'My Diary'
Scorcher broke down a personal love story on his 'Simply The Best Vol. 1' song back in 2006.
Yungen Feat. Angel - 'Take My Number'
Yungen and Angel had a message for the ladies over a bouncy 2016 track.
Tinchy Stryder - 'Something About Your Smile'
"There's something about your smile...". A very fresh-faced Tinchy Stryder dedicated a special track to the ladies back in 2007.