9 Things Only True Fans Will Have Spotted In 'The Fresh Prince Of Bel Air'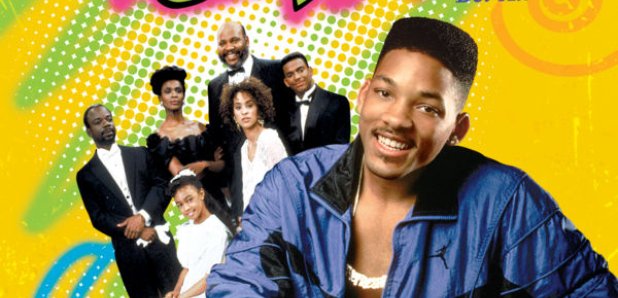 Calling all '90s kids!
'The Fresh Prince Of Bel Air' is arguably one of the most iconic and era-defining TV sitcoms of the 1990s.
Will Smith's breakout role saw him star as everyone's favourite street-smart teenager, banished by his mother from West Philadelphia to learn a lesson or two at his Aunt and Uncle's mansion in Bel Air.
And while most people have probably seen at least one episode of the Fresh Prince, only true fans will be able to recognise these hidden facts and bloopers.
Get ready for a huge hit of nostalgia...
1. Will had a seriously bad lip-syncing problem.
During the early seasons of the show, Will can frequently be seen miming the lines of the other actors while they were speaking.
"I would memorize the entire script, then I'd be lipping everybody's lines while they were talking," Smith previously admitted in an interview.
"When I watch those episodes, it's disgusting. My performances were horrible."
2.
Geoffrey's full name is exposed.
Midway into the sixth season, it is revealed that the beloved family butler's middle name is 'Barbara', meaning his full name is Geoffrey Barbara Butler.
Geoffrey later explains it is a "family name".
3. Queen Latifah
played two different characters.
Guest star Queen Latifah portrayed Hilary's horrific boss, Marissa Redmon in the first season.
However, she later reappeared as a completely different character - Will's love interest, 'Dee-Dee' - in the second.
4. The 'Smith' name mystery.
Throughout the show, Aunt Viv, Will's mum and the other sisters are frequently referred to as the 'Smith' sisters.
Interestingly, in later episodes Will's father refers to himself as 'Lou Smith'. Assuming Will took his father's name, it wouldn't make a lot of sense for all of the sisters to take that name too.
On the other hand, Smith is a common name, so it is possible that both
parents
could have been Smith before their marriage.
5.
The show was cancelled and brought back.
NBC actually cancelled 'The Fresh Prince' during it's fourth season, with it's finale seeing Will heading back to Philadelphia.
After fan outcry, however, producers decided to bring the show back; its fifth season opens with an NBC executive driving Will back to Bel Air.
The show lasted for six full seasons in total.
6. The house in the intro isn't actually in Bel Air.
All Fresh Prince fans will recognise the stunning white mansion in the show's iconic title sequence.
However, despite being set in Bel Air on TV, that's not actually where the intro house is located.
Nope, the pictured house is actually situated in the nearby - and equally affluent - Brentwood area of Los Angeles.
7. Speaking of the house...
Did anyone notice the drastic set change between the first and second season?
Stairs appeared in the living room, a new kitchen could be seen, and the entire set seemed to have been enlarged and remodelled.
8. The show endorsed it's own Nike Air Jordans.
As many fans will have spotted, Will Smith hosted a vast collections of trainers during the shows six season run.
So, of course, Nike commissioned the Prince with his own Air Jordan 5's, aptly named the 'Bel Air Basketball Shoe.'
Unfortunately, the trainers are now so rare that a pair will set you back about £600.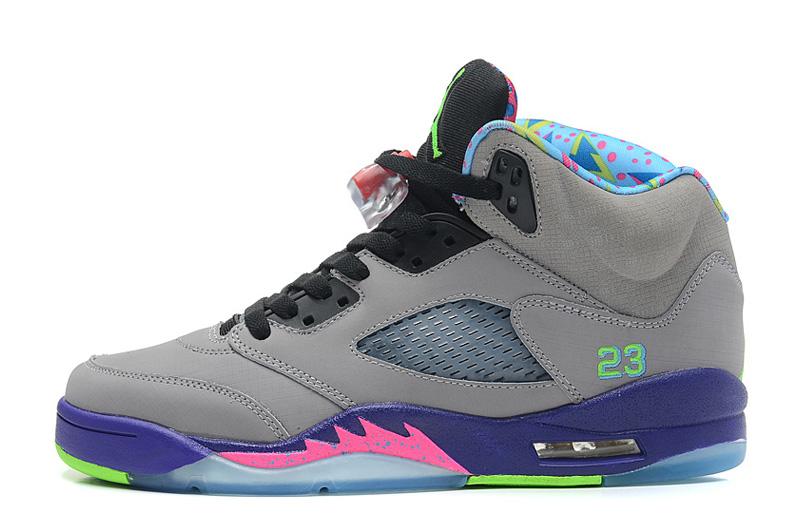 9. And the Aunt Viv saga continues...
Okay, so it's pretty common knowledge that the actress playing Aunt Viv changed after the third season.
Daphne Maxwell Reid took over from Janet Hubert reportedly due to a long standing feud between Hubert and Will Smith.
What a lot of people don't know is quite how much Hubert has lashed out since the show wrapped in 1996...