10 Of The Most Outrageous Hip-Hop Sneaker Collections
17 August 2017, 16:53 | Updated: 17 August 2017, 16:57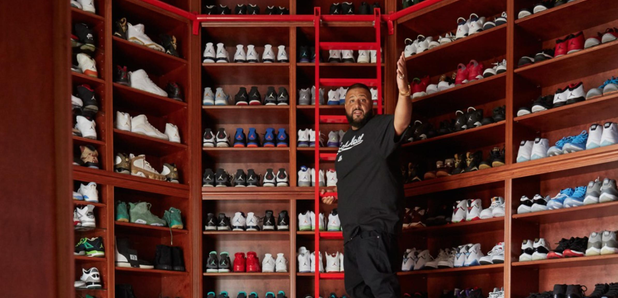 These are incredible....
From Chris Brown's stunning rooms of footwear to DJ Khaled's outrageous empire of sneakers, these Hip-Hop trainer collections will blow you away.
Chris Brown
In a rare tour of his sneaker collection, Chris Brown talks about his love for basketball trainers designed by Allen Iverson and reveals he once brought 1000 pairs of trainers with him on tour.
DJ Khaled
In the video that arguably relaunched DJ Khaled's career, the music mogul shows off very rare pairs of Jordans and Yeezys.
Fat Joe
Fat Joe's sneaker collection is so crazy it resembles a sports retailer! The rapper shows off a series of rare and incredibly expensive footwear.
The Game
The Game reveals his three closets filled with Foamposites, Air Force 1s, Jordans and a special, game-worn Kobe Bryant player exclusive.
Ludacris
Ludacris' insane collection spreads across multiple closets and includes exclusive Air Force 1s and a series of rare Jordans.
Joe Budden
Rapper Joe Budden is a huge fan of trainers and reveals his closet filled with Nike, Jordans and exclusive customs creations.
DJ Skee
LA personalty DJ Skee has one of the most impressive trainers collections in Hip-Hop!
Bow Wow
Bow Wow has an extensive collection of trainers at his house but decided to show off the unreal set of footwear he stores in his 106 & Park dressing room.
50 Cent
During his episode of MTV Cribs back in 2007, 50 Cent gave fans a very brief look at his sneaker collection, filled with G Unit trainers.
Nick Cannon
Nick Cannon reveals that he owns a pair of $2 million trainers! His collection is incredible.