19 Songs You Won't Believe Are Turning 10 In 2017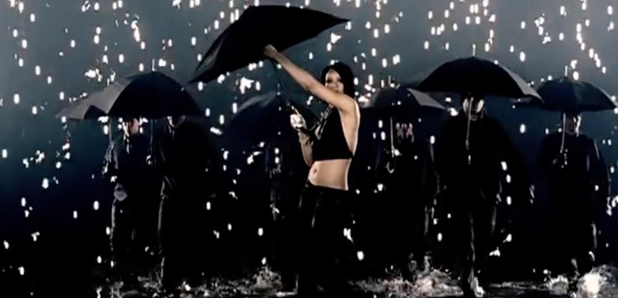 Prepare to feel old!
2007 was a great year for music! From Rihanna classics such as 'Umbrella' to Mims' unforgettable hit 'This Is Why I'm Hot', the year was filled with music that is still played a decade later.
But can you believe these songs were really released 10 years ago?
Check out the throwback songs you were jamming to in the Noughties:
Rihanna - 'Umbrella'
Rihanna truly announced herself on the world stage with one of her biggest songs ever! The chorus is just as catchy now, as it was then.

Soulja Boy - 'Crank That'
Yes, you read that right! Soulja Boy's classic hit 'Crank That' was released way back in 2007, making it 10 years-old in 2017!

Mims - 'This Is Why I'm Hot'
2007 was a year of club bangers and was summed up by Mims' catchy song 'This Is Why I'm Hot'.

Sean Kingston - Beautiful Girls
A fresh-faced Sean Kingston announced himself on the scene with the ultimate Noughties love song.

Kanye West Feat. T Pain - Good Life
Do you miss the old Kanye? The Chicago rapper was definitely in his prime while dropping hits like 'Good Life'.

Chris Brown - Kiss Kiss
Before his infamous incident with Rihanna, a very fresh-faced Chris Brown was serenading his female fans with pop hits.

Rihanna - Shut Up & Drive
Meanwhile, Rihanna was busy delivering pop hits of her own!

50 Cent - I Get Money
50 Cent completely dominated Hip-Hop with bass-heavy hits such as 'I Get Money'.

Alicia Keys - 'No One'
Alicia Keys' emotional single 'No One' was a standout back in 2007.

Jay Z - 'Roc Boys (And The Winner Is)'
Jay Z provided the official soundtrack for blockbuster movie 'American Gangster'. Those horns!

Jordin Sparks Feat. Chris Brown - 'No Air'
Jordin Sparks and Chris Brown came together for the ultimate Noughties R&B collaboration...

R. Kelly Feat. Usher - 'Same Girl'
Back in 2007, R. Kelly and Usher battled it out for the same girl on a smooth R&B hit.

50 Cent Feat. Justin Timberlake - 'Ayo Technology'
50 Cent enlisted Justin Timberlake and producer-of-the-moment Timbaland for one of the biggest songs of the year!

Beyonce & Shakira - 'Beautiful Liar'
A decade ago, Beyonce and Shakira came together for this memorable collaboration!

Kanye West - 'Flashing Lights'
Kanye West linked up with Dwele for one of the standout singles from his album 'Graduation'.

Ne-Yo - 'Because Of You'
Ne-Yo dropped one of the smoothest songs of year with the title track from his 2007 album 'Because Of You'.

Chris Brown - 'With You'
Chris Brown cemented himself as a superstar when he dropped his smash hit 'With You'.

Kanye West - 'Stronger'
Kanye West and Daft Punk collaborated on a futuristic-sounding Hip-Hop track that later became a classic!

Robin Thicke - 'Lost Without You'
Way before he released 'Blurred Lines' alongside Pharrell, R&B singer Robin Thicke was dropping smooth hits such as 'Lost Without You'.
Can you believe it?!