21 Songs You Won't Believe Are Turning 15 Years Old In 2017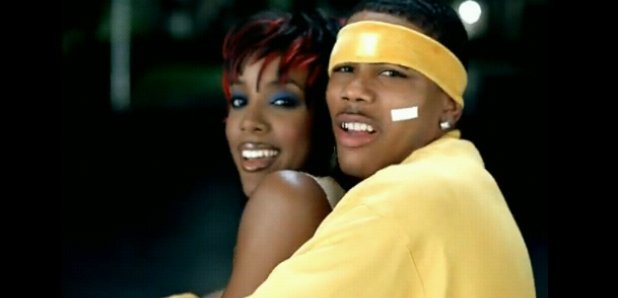 Time for some serious throwbacks.
You might not want to believe it, but it's true - it's been a full 15 years since Nelly was getting Hot In Herre and Ashanti was being Foolish, feel old yet?
If you read our feature on songs turning 10 this year and couldn't believe was you were seeing, prepare to be blown away because Eminem's 'Without Me', Usher's 'U Got It Bad' and Mary J Blige's 'Family Affair' were all released in 2002, which turned out to be quite an iconic year for Hip Hop and RnB jams.
Check out some of our favourites from 15 years ago below.
Ashanti - 'Foolish'
Nelly - 'Hot In Herre'
Nelly Feat. Kelly Rowland - 'Dilemma'
Fat Joe Feat. Ashanti - 'What's Luv?'
Usher - 'U Got It Bad'
Ja Rule Feat. Ashanti - 'Always On Time'
Jennifer Lopez Feat. Ja Rule - 'Ain't It Funny'
P Diddy Feat. Usher - 'I Need A Girl (part one)'
Mary J Blige - 'Family Affair'
Eve Feat. Alicia Keys - 'Gangsta Lovin'
Eminem - 'Without Me'
Jennifer Lopez Feat. Nas - 'I'm Gonna Be Alright'
Missy Elliott - 'Work It'
Aaliyah - 'More Than A Women'
Eminem - 'Lose Yourself'
City High Feat. Eve - 'Caramel'
Ja Rule Feat. Case - 'Livin It Up'
Mary J Blige - 'No More Drama'
Aaliyah - 'Rock The Boat'
Justin Timberlake - 'Like I Love You'
Snoop Dogg Feat. Pharrell - 'Beautiful'