15 Essential Songs To Listen To If You're Going Through A Break Up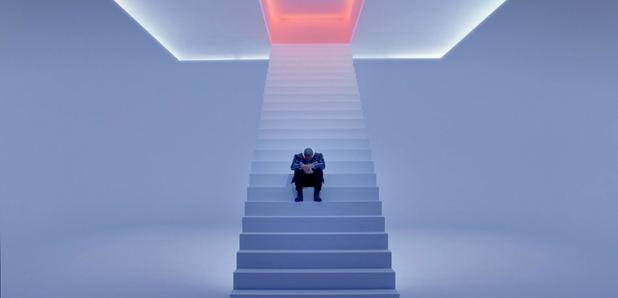 It's not all chocolates and flowers this Valentine's. So we've got the tracks to get you through.
Someone got you heartbroken this Valentines Day? We've got the tracks to get through every stage; Denial, Anger, Bargaining, Depression and finally Acceptance!
Childish Gambino - '3005'
"No matter what you say or what you do. When I'm alone, I'd rather be with you. F**k these other n****s. I'll be right by your side till 3005, hold up"
No matter what they say or do you've dedicated your time and love til at least 3005...
Frank Ocean - 'Thinking 'Bout You'
"I've been thinkin' 'bout you. Do you think about me still? Do ya, do ya?"

Like Frank's fans realising his album isn't coming any time soon, you're starting to realise that maybe just maybe their not thinking about you too.
Kehlani - 'You Should Be Here'
"Your arms around me but your soul is somewhere else. Gone so long and I know you so well."
Yeah... they just don't feel the same.
Kandi - 'Don't Think I'm Not'
"When you're out in the club. Don't think I'm not."
It's time to go out and show them what their missing!!
Beyonce - 'Irreplaceable'
"To the left, to the left. Everything you own in the box to the left."
That's right it's time to get rid of their crap and move on! As if their irreplaceable!
Chris Brown - 'Loyal'
"These h**s ain't loyal."
Who needs em?!
Erykah Badu - 'Hello'
"Maybe I shouldn't think of you as mine, mine, mine, mine, mine. But I can't help it, baby."
Hmmmm. Should I text them. Yes or.... ok yes.
Bryson Tiller - 'Right My Wrongs'
"Tell me how can I right my wrongs. That's something that I should know."
We all make mistakes right? A second chance couldn't hurt.
Mali Music Feat. Jhene Aiko - 'Contradiction'
"If you say that it's over, I won't die. If you say that it's over, I won't die. I'll just come back for more. We'll meet again for sure."
I'm fine anyway. But it's not "over" over.
Fetty Wap - 'Again'
"I want you to be mine again baby."
Lol jk. Love me?
Drake - 'Hotline Bling'
"You used to call me on my cell phone."
The feels.
Nicki Minaj - 'Pills N Potions'
"Pills and potions. We're overdosing. Can't stand it but I still love you."
All the feels.
Usher - 'Burn'
"So many days, so many hours. I'm still burnin' till you return."
ALL THE FEEEEEEEELS.
Kanye West - 'Love Lockdown'
"I'm not loving you, the way I wanted to. What I had to do, had to run from you. I'm in love with you but the vibe is wrong. And that haunted me, all the way home."
Something's just aren't meant to be.
Rae Sremmurd - 'No Type'
"I don't got no type. Bad b***hes is the only thing that I like."
I suppose it's good to have options.