Sad Songs Playlist: Your Guide To The Saddest And Most Depressing Songs Ever
4 November 2014, 15:09 | Updated: 16 May 2017, 15:18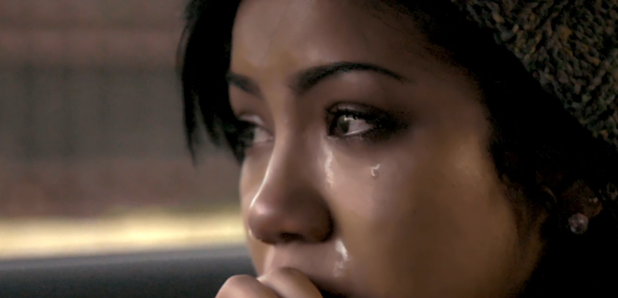 Sometimes you just need to curl up and listen to these heartfelt tracks. Featuring big ones from Tupac, Beyoncé and The Streets.
It's that time of year when sad songs are all that matter, so here are some of our favourite tracks that will have you reaching for the tissues because things have just got too depressing.
Destiny's Child - 'Emotion'
On an album filled with female-empowerment, high energy songs, Beyoncé, Kelly and Michelle surprised everyone when they slipped 'Emotion' onto the 2001 'Survivor' soundtrack and had everyone in tears with their soulful harmonies.
2Pac Feat. Nas and J. Phoenix - 'Thugz Mansion'
No one quite puts pens to paper, and no one quite puts emotion into song like the icon that is Tupac. Every single lyric, including "so much pressure in this life of mine/ I cry at times/ once contemplated suicide' is filled with all of the honesty and darkness that you could only expect from Tupac.
The Streets - 'Dry Your Eyes'
Could any song sum up the stiff British upper lip approach to sad times better than The Streets 2004 no. 1 hit single? "Dry your eyes mate, there's plenty more fish in the sea."
City High - 'What Would You Do'
City High sing about the hardships that single mothers across the world face when dealing with poverty and bringing children up with no support in this touching cut.
Aaliyah - 'Miss You'
"It's been too long and i'm lost without you, what am I gonna do?" Aaliyah sings on the gentle r&b song that was recorded for her 2001 album, but eerily ended up being released on her posthomously released album in 2002 after the star sadly passed away in a plane crash, giving the song a new meaning entirely.
Wretch 32 Feat. Josh Kumra - 'Don't Go'
The world saw a new side to Wretch 32 when he teamed up with Josh Kumra for this sweet and soulful song that acts as a plea for a loved one to stay.
Jhené Aiko - 'Comfort Inn Ending (Freestyle)'
Jhené Aiko's recent drop really needs to be listened to alongside the video that sees the singer key another woman's car and let out her tears as she passionately remembers past relationships that went wrong.
Jay Z - 'Song Cry'
The final song on Jay Z's iconic 'Blueprint' album hears the rapper show off his softer side.
Puff Daddy, Faith Evans and 112 - 'I'll Be Missing You'
When Notorious B.I.G died his friend and collaborator - then going by Puff Daddy - teamed up with once wifey Faith Evans and 112 to sample Sting's hit and create 'I'll Be Missing You', a track that 17 years on still resonates with most who hear it.
Alicia Keys - 'Try Sleeping With A Broken Heart'
If you can rely on one woman to pour her heart and soul into a song, Alicia Keys is that person. This track in particular recalls the pain of trying to sleep whilst heartbroken and Alicia "tries to find a way to make it without you."
Beyoncé - 'Heaven'
The slowest and saddest song on Beyoncé's surprise self-titled album that dropped at the end of 2013, 'Heaven' hears Queen Bey pour her heart out about a loved one that 'heaven couldn't wait for.'
Biggie - 'Suicidal Thoughts'
In the final track off Biggie's classic debut album titled 'Ready To Die', Biggie rings Puff to explain that he is thinking of killing himself. 'Ready To Die' is the only album Biggie lived to see the release off. His second album, named 'Life After Death', was released posthumously.
Sam Smith Feat. A$AP Rocky - 'I'm Not The Only One'
The title of Sam Smith's debut album 'In The Lonely Hour' speaks for itself in terms of the lyric content the songs are filled with - and 'I'm Not The Only One' is no exception. In this recently released rendition A$AP Rocky brings his thoughts to the table.
Usher - 'Confessions Part 1'
Usher's entire 'Confessions' album was exactly that - Usher laying his confessions on the table for the world to hear. The truth behind the song makes it all the more heartfelt.
Tupac - 'Until The End Of Time'
Originally titled 'Broken Wings,' the track, which samples Mr. Mister's 1985 song 'Broken Wings' is a posthumous single from 2Pac's selftitled 2001 album.
Rihanna Feat. Mikky Ekko - 'Stay'
Rihanna shows her softer side as she begs someone to stay in this emotional song and accompanying video.
Jay Z Feat. Chrisette Michele - 'Lost Ones'
In this emotional song, released not long before Jay and Bey got married, Jay sings about a break that the couple took, kicking the track off by noting; "It's not a diss song, it's just a real song" and explaining the break by rapping; "Parted ways like Ben and JLO".