Relaxing Music: Chilled Out Hip-Hop And House Music Playlist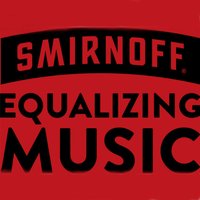 Promoted by Smirnoff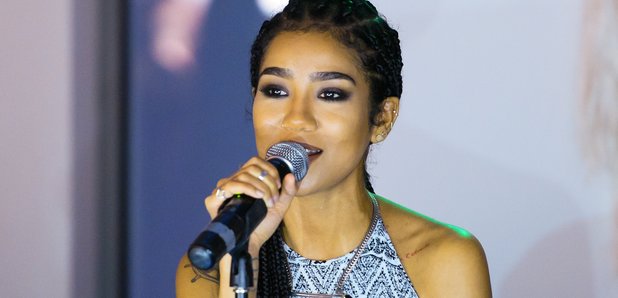 Because sometimes you just need to relax.
Sometimes life just gets too much. That's why we've put together a list of some of our favourite songs to relax, unwind and chillout to.
Our selection of laid back hip-hop and blissed out deep house includes some of your favourite artists, as well as some tracks you might not have heard for a long time.
Warren G Feat. Nate Dogg - 'Regulate'


An all time classic from 1994, Warren G and Nate Dogg's 'Regulate' is a certified hip-hop classic with the kind of bassline they just don't make any more.

Sneaker Pimps - '6 Underground'
Taken from Sneaker Pimps' 1996 studio album 'Becoming X', '6 Underground' is a twisted house classic that reached the top-20 when it was released. Facts fans might recognise that the beginning of the song is a sample from 'Golden Girl', a track originally in the 1964 James Bond film Goldfinger.

Tupac - 'California Love'
Tupac. Legend. Enough said.

Mr Probz - 'Waves' (Robin Schulz Remix)
Bringing it all the way to 2014 and the UK number one single 'Waves'. Now when you call a song 'Waves' you know you've got to deliver a relaxing house vibe and that's exactly what the Marcus Schulz remix of this Mr Probz track does.

Jhene Aiko - 'The Worst'
Jhene Aiko poured all of her emotions into this soulful anthem!

Cyril Hahn - 'Getting There'
Yes!

Disclosure - 'You & Me' (Flume Remix)
Flume, the 22-year-old Australian who recently turned Lorde's 'Tennis Court' into an absolute club smash, serves up a dubby take on Disclosure's 'You & Me' that's a long way from the original.

Sbtrkt Feat. Little Dragon - 'Wild Fire'
As you might imagine from a track that brings together SBTRKT and Little Dragon, 'Wildfire' is the kind of contemporary acid-driven house music that could only have come from this decade.

The Weeknd - 'Wicked Games'
The Weeknd's not your average singer-rapper and that really comes across on 'Wicked Games', a stripped-back track that brings The Weeknd's vocals right into the spotlight.

Tourist Feat. Lianne La Havas - 'Patterns'
She might not have been around for a while, but Lianne La Havas is back in a big way on this electro hook-up with Tourist.

Outkast - 'So Fresh So Clean'
If you've been wondering why interest in Outkast's reunion has been so high this year, you need to look no further than 'So Fresh So Clean', which is a perfect example of the artistry at the heart of Andre 3000 and Big Boi's creative relationship.

N.W.A - 'Express Yourself'
How can a song from 1989 still sound so fresh?

Bones Thugs N' Harmony - 'Crossroads'
Because we all meet at the crossroads, crossroads eventually, right?

Le Youth - 'Cool'
CLe Youth's breakthrough single is modern deep house at its best, with elements of 90s R&B and an infectious vocal.

Notorious B.I.G - 'Big Poppa'
I love it when you call me Big Poppa.

Kanye West - 'All Falls Down'
Give Kanye an acoustic guitar and he'll craft you a song you'll never forget. Even more than a decade on, 'All Falls Down' is packed full of warmth - the kind of hip-hop that was made for a warm summers day.

Drake - 'Hold On We're Going Home'
Of all the big superstar rappers, Drake's really embraced the house sound pioneered in the UK by DJs like Jamie xx and seamlessly incorporated it into tracks like 'Hold On We're Going Home'.

Snoop Dogg Feat. Pharrell Williams - 'Beautiful'
This is what happens when you put Snoop and Pharrell on the same record. Beautiful.

Tensnake - 'Love Sublime'
Tensnake's been one of the hottest DJs in recent years and, when he's not dropping anthems like 'Coma Cat', he's hooking up with the likes of Nile Rodgers on 'Love Sublime' - a killer deep house track with a blissed out vibe.

Telepopmusik - 'Breathe'
Downtempo chillout from 2003 at its very, very best.

Jamie XX - 'I Know There's Gonna Be (Good Times)'
Jamie XX has linked up with Popcaan and Young Thug to put together a chilled out house anthem. Nothing but good vibes!