13 Rappers That Passed On Famous Hip-Hop Beats And Definitely Regretted It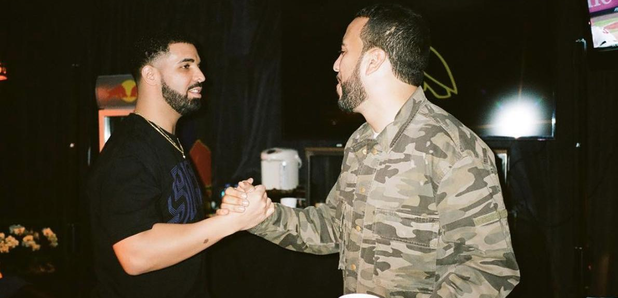 'N*ggas In Paris' was originally for Pusha T? Drake gave one of his hit songs to French Montana? It's hard to imagine, but the people that made some songs famous were often never suppose to even touch them.
Hip-Hop has a rich history of collaboration so it's no surprise that songs exchange hands before being released to the public.
But choosing the correct beat can be a risky game, as many rappers have found out to their peril.
From D12 turning down 50 Cent's 'In Da Club', to JAY-Z passing on Joe Budden's hit single 'Pump It Up', we've put together a list of some of the most regrettable.
Drake - 'Aston Martin Music'
According to J.U.S.T.I.C.E League, the producer's of Rick Ross' classic track 'Aston Martin Music', Drake heard the beat and wasn't impressed. "We didn't do the song specifically for Ross. A few other people made songs to it. Actually, I sent it to Drake before I sent it to Ross," they told DJ Booth. "Ross did the song with him and Chrisette Michele, and DJ Khaled sent it to Drake. Then when Drake got it, he text me and was like, 'Yo! Why didn't you send me this beat?!' I was like, 'My man, that was in the first set of beats I sent you'".
Pusha T - 'N*ggas In Paris'
Before Kanye West and JAY-Z turned Hit-Boy's beat into a certified classic, Pusha T had first dibs on the track! However he wasn't impressed. "Pusha said, 'It sounds like a video game. Get that sh*t out of here!'" revealed his manager Steven Victor.
Kid Ink - 'Mercy'
Kid Ink once revealed that he passed on the beat for Kanye West's hit single 'Mercy' because he didn't think it was authentic. "I didn't have a Murcielago, so it didn't really make sense," he told KMEL in 2014. "I didn't have a Lambo, so I can't really rap about this cause the hook was on there. I could've probably forced some ideas if I thought about it a little harder. I didn't have any Lambos, so I just felt like I was faking it, rapping about being in a Lambo."
Puff Daddy - '0-100'
Before Drake turned '0-100' into the biggest Hip-Hop track of 2014, the Grammy-nominated beat was originally in the hands of Puff Daddy. But he reportedly didn't see the potential. "[Diddy] said it wasn't life changing enough and that was that," said the songs co-producer Frank Dukes. Puff then claims he sent the beat to Drake to ghostwrite the song for him and he kept it for himself.
Fat Joe - 'Candy Shop'
Way before 50 Cent dropped one of his most memorable songs, Fat Joe had the opportunity to use his 'Candy Shop' beat. However according to Fat Joe himself, he didn't want to replicate his huge commercial hit 'Lean Back'. So 50 Cent took the song and rest is history!
Drake - 'Unforgettable'
French Montana and Swae Lee's summertime smash 'Unforgettable' was actually intended for Drake. The song's co-producer Mac Sutphin revealed that he made the song for Drizzy's 2016 album 'Views'. However after the Canadian decided to pass on the song, the beat found its way into the hands of French Montana - and the rest is history!
D12 - 'In Da Club'
Surprisingly, 50 Cent's breakout hit 'In Da Club' could have belonged to someone else. Eminem's rap group D12 reportedly had first dibs on the club banger before turning it down. 50 then transformed the song into one of the biggest Hip-Hop tracks of all time!
JAY-Z - 'Whoa'
Rapper Black Rob's most famous song was once in the hands of JAY-Z! The beat for the song was reportedly shopped to the New York rapper however he turned down the hit, giving Rob the chance to create his hood banger.
JAY-Z - 'Pump It Up'
Believe it or not, JAY-Z had first dibs on the beat for Joe Budden's hit single 'Pump It Up'! Producer Just Blaze specifically made the beat with HOV in mind, however after he turned it down, the song landed in the possession of Joe Budden, who made no mistake.
DMX - 'Heart Of The City'
Kanye West revealed on his debut album 'College Dropout' that JAY-Z's 'Heart Of The City' beat was intended for DMX. However Yeezy, who produced the beat, ended up giving the song to his mentor instead.
Shawnna - 'Golddigger'
US singer Shawnna passed on the song that went on to be one of 'Ye's biggest hits ever. After it fell into his hands, he rewrote the hook to accommodate a male perspective. That must hurt for Shawnna.
Ghostface Killah - 'Girls, Girls, Girls'
One of JAY-Z's biggest hits was in fact intended for Wu Tang Clan member Ghostface Killah! Producer Just Blaze explained that he made 'Girls, Girls, Girls' with the rapper in mind but he turned it down. Paving the way for JAY-Z to create an anthem.
JAY-Z - 'The Potion'
In a viral clip from a studio session, Timbaland is seen offering the beat for Ludacris' song 'The Potion' to JAY-Z. However despite jamming to the beat, he eventually turned down the banger. Luda then made it into one of the biggest Hip-Hop club tracks of the 00s.
The Notorious B.I.G. - 'Doin' It'
LL Cool J's 90s hit single 'Doin It' was actually meant for The Notorious BIG. Producer Rashad revealed that he made the track with Biggie in mind and even included a sample that says "Go Brooklyn' at the start. It was intended to be the lead single for his 'Life After Death' album. However Puff Daddy was allegedly slow to pay $10k for the beat, so LL offered $25k and rest is history.