5 Of The Biggest Fan Theories For Power Season 5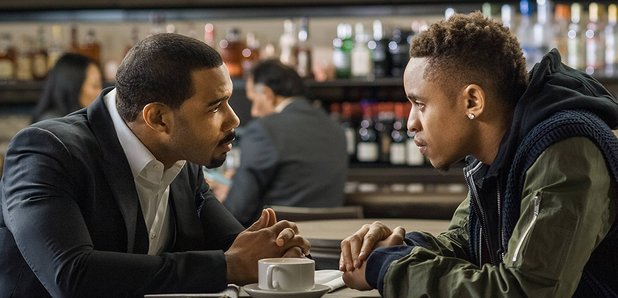 WARNING: Major spoilers ahead.
Season four may only just have finished, but fans of 'Power' are already excited for season five to grace their screens in 2018.
The high-energy TV drama, produced by 50 Cent, is full of explosive storylines and dramatic twists and turns.
But what can fans expect to see in the coming episodes? Well, it looks like they've wasted no time in speculating the outcome of their favourite characters.
Here's some of the biggest fan theories so far.
WARNING: MAJOR SPOILERS AHEAD!
No-one is safe.
Even the main characters. Fans have pointed out that key players are usually have been protected by 'plot-armour' - a traditional convention of having no intention of killing off main characters in a TV series. This no longer applies - just look at Game Of Thrones! Theorists believe that Ghost, Tommy, or Kanan aren't as safe as you'd imagine. Which leads us onto our next point...
Ghost will die.
We know, but hear us out. After the Season 4 finale, 'Power' creator Courtney Kemp said: "We are reaching the end of this journey, so the main characters are less safe than they have ever been before." Could Ghost be in the firing line? With a limited number of seasons left, fans think Ghost may be the next player to meet his end, thus leaving his son Tariq to take the lead as 'the new Ghost'.
Tasha won't go to prison.
Or will she? Some people think the series will kick off with Tasha already in the slammer, but the main theory is that she'll be getting her ducks in a row with the help of Terry Silver as the season begins. As far as protecting Tariq is concerned, she's already burned his clothes and erased as much evidence of the murder as she can. She'll do anything to protect her son, but whether she'll actually face jail time is left to be seen.
Tariq is headed for destruction.
Following that shock death at the end of season 4, fans have begun viewing Tariq in a different light. After finding himself lead down a dodgy path by Kanan - who sees him as 'the son he never had' - fans believe that Tariq could be capable of more violence and corruption than initially thought. Could murdering his own sister have switched something in Tariq? Will he clean up his act or turn the opposite direction?
Kanan will be the last man standing.
Firstly, the whole thing is produced by 50 Cent - who portrays Kanan - so fans are convinced that he won't kill himself off anytime soon. Secondly, Kanan has already 'cheated' death one before, so who's to say he won't do it again? And again, and again... until he's at the top of the food chain.