13 Things You Didn't Know About 50 Cent's Crime Drama 'Power'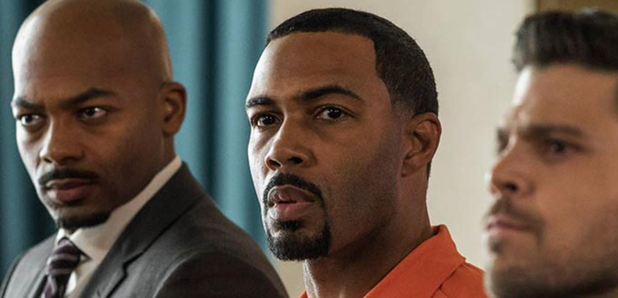 50 Cent's hugely popular crime drama on Starz is filled with more plot twists, deaths and amazing actors than you would expect.
Despite Power only officially arriving in the UK as a Netflix-exclusive in 2016, 50 Cent's gritty New York crime drama is quickly becoming one of the most popular shows on TV.
The rapper's first major TV show, depicting the life of drug kingpin Ghost (Omari Hardwick), is currently filming a highly-anticipated Season 5 and fans can't wait.
But in the meantime, we've compiled a list of all the interesting facts you didn't know about the TV show everyone is talking about.
Check out all the best facts about Power below:
1. 50 Cent is a very hands-on executive producer.
50 Cent doesn't just appear as an actor in Power, he is also the show's executive producer. The rapper is reportedly a very "hands on" producer. He uses personal experiences from his own life to help the show and his own character Kanan.
2. Actors visited 50 Cent's old New York neighbourhood for inspiration.
Ghost (Omari Hardwick) and Tommy (Joseph Sikora) hung out in 50 Cent's old neighbourhood Jamaica, Queens for a few evenings to make sure their roles were portrayals were authentic. "Joe and I did Jamaica, Queens, two nights in a row. Late, late, 3 a.m. in the morning late," Hardwick said.
3. Tasha was once part of noughties R&B group 3LW.
Naturi Naughton, who plays Ghost's wife Tasha, was actually an original member of R&B trio 3LW. She appeared on the group's platinum-selling self-titled debut album.
4. The New York location is crucial to the show.
50 Cent grew up in Jamaica, Queens and wanted Power to have a gritty, authentic vibe that is unique to New York. "It's bricks, it's snow, it's concrete, it's sexy at night, odd-looking during the day. It's ominous. It's Gotham City!" said Omari Hardwick (Ghost). "Our objective was to make this show with that name attached to it be not cheesy and be just really something that only the likes of The Sopranos are."
5. Power Season 4 was surprisingly cut short.
The fourth season of Power was cut short due to a dispute between 50 Cent and TV network Starz. The season's dramatic end was forced into two episodes, as Starz refused to allow the show to air any extra episodes.
6. 50 Cent's manhood was exposed during Power Season 3
.
50 Cent was reportedly upset after his penis was accidently exposed during season 3 of the show. However he brushed it off during an interview with TVGuide.com. "I don't give a f**k," he said. "First it was supposed to be darker [after footage was edited.] You couldn't see it on the screen. [A producer ] was like, 'I gotta show you! When you put it on the screen, you can see it.' I don't care."
7. Power has a huge feud with Fox TV show Empire.
Despite being two very different shows on different TV networks, Power and Starz are fierce rivals. In the past 50 Cent has traded light-hearted jabs on social media with 'Cookie' actor Taraji P. Henson.
8. The show is almost as popular as HBO's Game Of Thrones.
In May 2017, Deadline revealed that Power was the most popular show on premium cable behind HBO's Game Of Thrones. What an achievement!
9. Proctor also appeared as Turtle in HBO's Entourage.
Jerry Ferrara, who plays Ghost's attorney Joe Proctor, is also best known for his starring role as Turtle in HBO's award-winning show Entourage!
10. There is a huge amount of Spanish in the show to reflect NYC.
Power wanted to represent the large Latino community in New York fairly and therefore decided to included lots of Spanish-speaking people. The show's creator Courtney Kemp Agboh said: "To have Dominican, Cuban, Mexican actors be from where they are from... that was my passion and Starz was totally behind me on that even though it's detail work that people don't usually do."
11. The final episode of Power Season 4 reached a record high viewership.
Despite 50 Cent admitting to leaking episodes, the Power Season 4 ended on a record high. The last episode of the series brought in an audience of 1.9 million, making it a season-high and the fifth highest number in its history.
12. Ghost is a former American football player.
Ghost actor Omari Hardwick attended the University Of Georgia on a football scholarship and played alongside former Pittsburgh Steelers player Hines Ward. Hardwick has also reportedly mentored NBA stars Kyrie Irving and Draymond Green.
13. Power Season 5 has already began filming.
The show's highly-anticipated fifth season has already began filming. 50 Cent teased a picture of himself alongside Tommy (Joseph Sikora) on Instagram. There is no current date for the Power Season 5.