11 Times Peejet Perfectly Photoshopped Himself Into Celebrities' Lives
3 February 2014, 18:45 | Updated: 11 May 2017, 15:53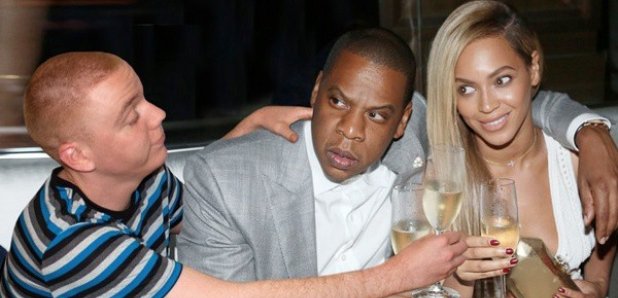 If you don't follow him on Instagram, this is why you need to start.
The man pictured with Jay Z and Beyonce in the photo above is called Peejet and he's currently one of the biggest rising stars on Instagram. If you don't follow him, he's very good at photoshopping himself into other peoples' lives - and more often than not, those people are famous. Here's some of his best attempts.
1) Here's the time Peejet let Nicki Minaj in on a big secret.
2) He upset Chris Brown when he turned up to an awards ceremony with Rihanna.
3) Then there was that time Peejet joined Kanye West and Kim Kardashian in 'Bound 2'. Yeezy wasn't pleased.
4) Kanye really didn't like it, actually.
5) Peejet is also really big friends with Beyonce and Jay Z.
6) They're inseparable.
7) Although, sometimes Bey's not really feeling the company. You know, everyone likes a bit of alone time.
8) When you're talking about friends in high places, Peejet's got it covered.
9) There was that time he spent New Year with Kim.
10) And then there was that time he appeared in Rihanna and Shakira's new video.
11) Let's all raise a glass to Peejet. The king of celebrity photoshop.
You can follow him for more here: instagram.com/peejet.