10 Of The Biggest UK Homegrown Tracks You Might Have Missed This Week (24th February)
25 February 2017, 14:32 | Updated: 11 May 2017, 15:53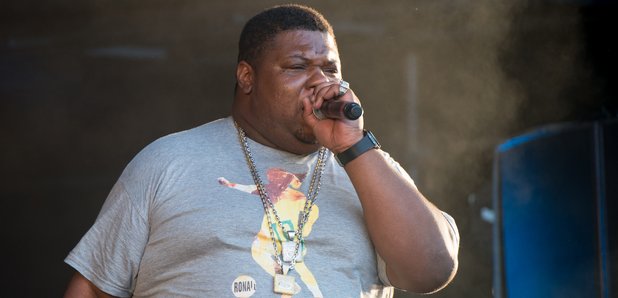 Featuring songs from Big Narstie, Manga, Big Tobz and more.
Big Tobz, Cadet & TE dness - 'Addison Lee Remix'
Not3s track 'Addison Lee' has been one of the biggest tunes from the UK in recent times and now it's had an incredible remix. The line-up of Big Tobz, TE dness and Cadet is so strong and they put in a solid performance on this one. Prepare for your replay button to be mashed.
Big Narstie - 'They Don't Know'
Since he teamed up with Craig David back in 2016, Big Narstie's fame has risen to some serious levels. Now he's decided to treat fans to an insight into his personal life and details his story of growing up in Brixton. Very introspective and very real.
Bamboss 'Talks With J'
With a UK headline show coming up in London this March, Bamboss is building a serious buzz around him right now. 'Talks With J' is another strong track from the East London artist and is easily one of his best songs to date. Keep your eyes on him this year.
Littlez - 'Tugstyle'
When you're part of one the biggest UK rap collectives around and you step out with a solo track, you're always going to have people judging you, but Littlez has absolutely smashed it with this one. The Section Boyz member absolutely dominates the beat from the start and this intense tune is a undoubtedly a certified trap anthem.
Capo Lee & Sir Spyro - 'Tekkers'
Taken from their highly anticipated upcoming EP 'Stop Talk', this one shows exactly why everyone is so excited about this Capo & Spyro collab. Sampling Sir Spyro's classic "Tekkers" soundbite, the powerful Grime beat gives sick spitter Capo Lee an incredible platform to demonstrate his undeniable lyrical abilities on the mic. We are so hyped for this EP lads!
SNE - 'Trappola Fratello'
East London's SNE is an artist who can do both. His vocals are smooth and his bars are seriously hard-hitting – what's not to love about him? His latest effort 'Trappola Fratello' focuses more on his rap side and that beat…wow. A seriously strong tune this one.
Belly Squad - 'Like That'
We all know Belly Squad from their hugely successful track 'Banana', but whilst that is an amazing track, they guys are so much more than one tune. Latest effort 'Like That' proves that perfectly and will do no harm in picking them up even more fans. These guys are definitely one to watch in 2017.
Lyrical Strally - 'Rumour'
As part of Grime trio YGG, Lyrical Strally has been making some serious noise in the scene for a while. This time around he's out on his own and has teamed up with producer Priceless for this bass-heavy track that showcases Lyrical Strally's slick flow superbly. Expect more sick tunes from him across 2017.
AJ X Deno - 'Ride Or Die'
Probably the youngest duo making serious noise in the UK scene right now, AJ and Deno are back with another solid track 'Ride Or Die'. After gaining recognition from a number of big players including Stormzy, 2017 is set to be a big year for these two.
Manga X Ghstly XVII - 'Back To Back'
This one does exactly what is says on the tin. Sick lyricist Ghstly teams up with the ever-impressive Roll Deep wordsmith Manga for a fast paced back to back vibe. The Mistakay beat gives them the perfect backdrop to go absolutely HAM and they certainly make the most of it.