The Five Biggest New Songs Of The Week (8th February 2014)
8 February 2014, 09:44 | Updated: 11 May 2017, 15:53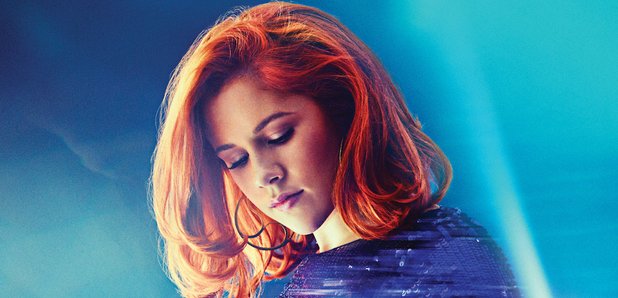 Featuring remixes from Tiesto and Le Youth, a smooth new track from Miguel and a pretty impressive preview of Katy B's 'Little Red' - here's the music you need to hear this week.
1) Hardwell Feat. Matthew Koma – 'Dare You' (Tiesto vs. Twoloud Remix)
Tiësto and his Musical Freedom Label signee Twoloud have teamed up to remix Hardwell's popular Matthew Koma vocally-assisted song 'Dare You'. The track is transformed in the one and a half minute preview video from a progressive house hit to an electro banger - here's the the weekend!
2) Miguel – 'Simple Things'
If you're looking to slow things down ready for V day next week hit play and hear Miguel sing about all of the 'Simplethings' he's after in a relationship: 'Smoke with me baby/ Lay with me baby/ Laugh with me baby/ I just want the simple things/ I just want you.' We can't get enough of his smooth vocals.
3) Katy B – 'Little Red'
Ahead of the release of Katy B's second studio album 'Little Red' in a few days time a 12 minute YouTube sampler of the album has been released. Get a taster of everything the Little Red has to offer, including a cool hook up with Jessie Ware.
4) Chromeo Feat. Toro Y Moi – 'Come Alive' (Le Youth Remix)
It was difficult to believe that even more energy could be pumped into Chromeo and Toro Y Moi's 'Come Alive,' but along came Le Youth who has worked his magic, giving the already upbeat melody an exciting reworking. It's difficult to imagine a week that Le Youth won't make our 'Five Biggest Songs Of The Week' list at the moment.
5) Martin Garrix and Firebeatz - 'Helicopter' (Remix)
Last night (Friday 6th February) DJ Fresh dropped the full-version of Martin Garrix's new hook up with FireBeatz on 'Helicopter'. In just one week this YouTube video has racked up 1.7 millions views, which says more about the track than we ever could. Take a listen.