The Five Biggest New Songs Of The Week (31st January 2014)
1 February 2014, 11:57 | Updated: 11 May 2017, 15:53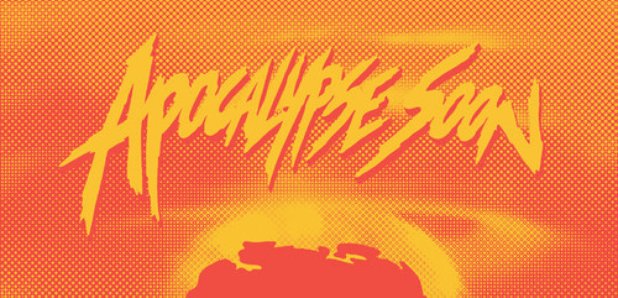 Its been a big week for remixes with Future's rendition of Beyonce's 'Drunk In Love' and Le Youth's take on Sam Smith's 'Money On My Mind' making it as two of our favourites. But topping it off is something new from Pharrell and Major Lazer, sit back, hit play and check out our five biggest songs of the week.
1) Major Lazer Feat. Pharrell - 'Aerosol Can'
'Aerosol Can' is the first single to be previewed from Major Lazer's new 'Apocalypse Soon' EP and sees Pharrell go in hard over a classic Diplo and Switch drumbeat, dropping lyrics straight from his days as Skateboard P. The full 'Apolocalyse Now' EP is due to be released next month and will also feature collaborations with the likes of Sean Paul and Mr Fox. But for now, just enjoy what is undoubtedly our tune of the week.
2) Big Sean - '1st Quarter Freestyle'
Big Sean is back with his first piece of new material this year, and rather than make a quiet reappearance, the rapper has dropped a new song and video all at once. Produced by Key Wane and Travi$ Scott, he tweeted the video for '1st Quarter Freestyle', with the caption 'from here on out its murder' - take a listen and decide for yourself.
3) Sam Smith - 'Money On My Mind' (Le Youth Remix)
Le Youth is is the latest producer to remix the man of the moment Sam Smith's debut single 'Money On My Mind'. The popular American DJ and producer slows the tempo down for the re-working, putting extra emphasis on Smith's lyrics 'Pressure, I felt pressure,' this is a Sunday vibe.
4) Beyoncé - 'Drunk In Love' (Future Remix)
It's no easy feat taking on the Queen Bey but Future went for it, dropping a remix to her most recent single and Jay Z collaboration 'Drunk In Love'. The rapper keeps the original beat, mixing up the lyrics and adding his own rap verse in place of Hov's. Thumbs up to Future who really makes this track work.
5) J Cole - 'Revenge Of The Dreamers' (Mixtape)
We'll round up with a cheeky entry - it's not one song, it's eleven - but it's J Cole and it's fresh material, so you're not complaining, right? To celebrate his birthday this week J Cole gave fans the gift of a brand new mixtape, 'Revenge Of The Dreamers.' On the 11-track mixtape you'll find Cole's original version of the popular TLC assisted track 'Crooked Smile' and a freestyle over Tupac's 'Ambitionz Az A Ridah'. Stream it above.