17 New Artists You Need To Watch In 2017
23 March 2017, 12:07 | Updated: 11 May 2017, 15:53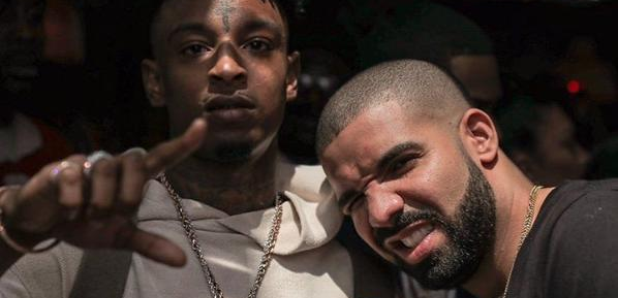 Featuring Dave - the UK rapper everybody is talking about.
2016 has been an incredible year for new music and 2017 is set to be even bigger!
That's why we've rounded up 17 of the freshest artists that you need to keep tabs on, as they're destined for success in the not-so-distant future.
Nadia Rose
Vibrant, witty and infectiously funky - rising star Nadia Rose is a breath of fresh air in the world of British urban music. Whilst following in the footsteps of her cousin Stormzy, the 23-year-old rapper from South London is also busy carving her own path with killer lyrics and some serious confidence.
Jorja Smith
Originally from the West Midlands, British singer Jorja Smith is guaranteed to reel you in with her soulful, honey-smooth voice and introspective lyrics. She may only be 19, but Smith's musicality shows evidence of maturity far beyond her years. It's contemporary R&B at it's finest - Drake is also a big fan, so take note.
Stefflon Don
London native Stefflon Don is making huge waves right now as one of the UK's hottest female MCs. The 24-year-old rapper pairs honest, straight-talking lyrics with dancehall rhythms and undeniable influences from Grime and Hip-Hop. This is her year!
21 Savage
Rising US rapper 21 Savage has had an amazing 2016 and is certain to build on his success in the New Year. The 24-year-old collaborated on a huge song with Drake and also appeared on tracks with Meek Mill, Young Thug, Travis Scott and more. This rapper is definitely one to keep an eye on in 2017.
AJ Tracey
Grime MC AJ Tracey has grown in popularity over the past 12 months and is definitely one to watch next year. The West Londoner released his debut EP 'The Front' back in 2015 and hasn't looked back. Following an appearance on the official Brotherhood movie soundtrack and a collection of strong songs this year, Tracey is in good shape to make his mark on the music industry in 2017.

Dave (a.k.a Santan Dave)
UK rapper Dave was introduced to world when Drake jumped on a remix of his track 'Wanna Know'. However the rapper has been working hard over the past 18 months to build his profile. The teenager only uploaded his first YouTube video back in May 2015 but he is destined for a big future.
Gallant
Originally from the US, it hasn't taken Gallant long to take the entire world by storm with his eclectic alternative R&B debut album 'Ology'. A laid-back vibe transcends through his music, and his dreamy falsetto makes him one of a kind. And with a collab with Jhene Aiko, praise from Seal and a live duet with Elton John under his belt, you really don't want to miss this guy.
RAY BLK
The South London-born singer-songwriter has just been nominated for a MOBO Award for best newcomer - and it's not hard to see why. Her soulful, R&B vocals paired with her hip-hop edge and sincere lyrics are a sure recipe for perfection.
NAO
Former backing singer NAO is the ideal combination of soul, funk, and quirkiness - not to mention extremely talented. Her debut album 'For All We Know' was released earlier this year to critical acclaim, and with a voice like hers, it's hardly a surprise. Think alternative, electronic, groovy, and super cool.
Anne Marie
A rising star in the R&B/Pop world, Anne Marie has already achieved huge success with her hit single 'Alarm'. Also a 3x world karate champion, the singer has also worked with the likes of Rudimental and Gorgon City, and with her debut album in the pipeline, we expect big things from this lady.
Ady Suleiman
Nottingham-born Ady has had a hugely busy summer full of festivals, shows and gigs. His laid-back rhythms and summery-tropical sound make him the ultimate easy-going, funky artist. The acoustic nature of his songs make his well-crafted lyrics pop - our favourite is his smash hit 'Running Away'.
D.R.A.M.
Even if you don't know his name, it's pretty certain that you'll know his biggest track - 'Broccoli' featuring Lil Yachty has over 150,000,000 streams worldwide. An acronym for 'Does. Real. Ass. Music.', D.R.A.M. is originally from Virginia, signed to Atlantic Records, and already causing quite the storm.
Lady Leshurr
Fierce, lyrical and very honest - Lady Leshurr is one of a kind. The Birmingham-bred MC/singer/producer is as unique as she is commercial, mixing hip-hop, dancehall, house and pop to form one powerful combination. Her stage presence is second to none, and impossible not to love her cheeky tracks.
Raye
Praised by the likes of Ellie Goulding and Clara Amfo, London-based singer-songwriter Raye is taking over with her R&B/Electro vibes and powerful, emotive voice. She's fiery character with a unique, smooth vocal quality - her tracks 'Bet U Wish' and 'I, U, Us' are radio favourites.
67
Dubbed 'The Rawest Crew In UK Rap' by Complex, 67 are a collective who formed in 2014, and have already made a huge mark on the UK Grime and Rap scene. Made up of five rappers - ASAP, LD, Dimzy, Monkey, SJ and Liquez - the group have already found huge success in their massive track 'Let's Lurk'.
Lizzo
Lizzo represents everything that feel-good R&B music should be - uplifting, funky and irresistible. Her soulful voice is full of range and character, and her alternative hip-hop vibe is completely original. Lyrically, Lizzo often writes about female empowerment and self-love, scattered with sassy, tongue-in-cheek lines.
Young MA
After storming onto the music scene in 2014 with 'Brooklyn (Chiraq Freestyle)', Young MA is one of the brightest stars in modern rap. Originally from Brooklyn, NY, she broke into the mainstream chart with her huge track 'OOOUUU' this year - it has 28,000,000 streams and over 48,000,000 YouTube views to date. She even opened for Beyonce on the final stop of her Formation Tour. AND she's still unsigned.