25 Hip-Hop Songs That Your Favourite NBA Players Are Listening To Right Now
5 January 2018, 14:45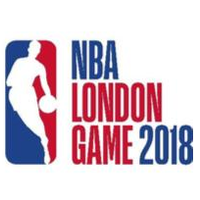 Promoted by NBA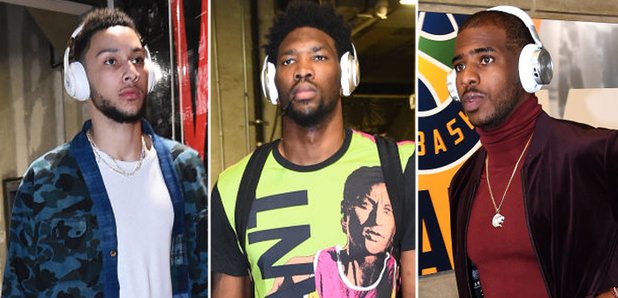 Featuring the likes of Jay Z, Migos, Future and more.
It's official - the NBA is coming back to London on 11th January, 2018.
This will mark the league's eighth regular-season game in the British capital, and you can be part of of the action as the show is set to be broadcast live on BT Sport.
Kickstart your year and get yourself hyped by listening to some of the best game-ready music in Hip-Hop, handpicked by your favourite NBA players.
Featuring energy-fuelling bangers from artists including Jay Z, Future, Lil Wayne, Travis Scott, Migos and more, this playlist is serving up some serious fire.
Press play to get started.
Jay-Z - 'Story of OJ'
Rich Gang Feat. Young Thug - 'Lifestyle'
Future - 'Wicked'
Quality Control Feat. Migos - 'Too Hotty'
Goldlink Feat. Brent Faiyaz & Shy Glizzy - 'Crew'
Canibus - 'Poet Laureate II'
Nipsey Hussle - 'Grindin All My Life'
Jurassic 5 - 'High Fidelity'
Sampha - 'Blood On Me'
Playboi Carti - 'Woke Up Like This'
Notorious B.I.G - 'Hypnotize'
Eminem - 'Lose Yourself'
Drake - '9AM in Dallas'
Travis Scott - 'Antidote'
Future - 'March Madness'
Money Man - 'Loyalty'
Johnny Yukon - 'Snooze'
Chief Keef Feat. Lil Reese - 'I Don't Like'
Jay Z - 'Dope Man'
Hustle Hard - 'Ace Hood'
Lil Wayne - 'Best Rapper Alive'
Chief Keef - 'Faneto'
Future - 'Maybach'
Rick Ross - 'Santorini Greece'
DJ Khaled Feat. Jay Z, Meek Mill, Rick Ross & French Montana - 'They Don't Love You No More'