Why Are All Hip Hop Artists So Obsessed With Hoverboards (Or Whatever They're Called)?
9 October 2015, 16:26 | Updated: 11 May 2017, 15:53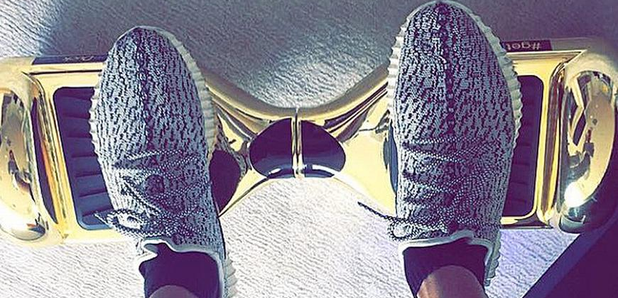 Is your Instagram feed one big hoverboard party?
In case you haven't noticed (you've definitely noticed), Hip Hop artists appear to have collectively decided to put an end to a tradition that has served humanity perfectly well for thousands of years now.
They've decided to stop walking places.
Whilst the majority of us are stuck using such an ancient mode of transport (putting one foot in front of the other is so last year), artists such as Chris Brown, Tyga and Wiz Khalifa are now 'rolling' places, on what people are calling (rightly or wrongly) 'hoverboards.'
So, our question is this...
Where has the 'hoverboard' phenomenon come from and why is the entire Hip Hop community so obsessed with it?
John Legend has one.
Tyga has one.
Fetty Wap has one.
Future has one.
Migos have four custom gold ones.
We could go on but you get the point. Everyone on your Instagram feed has a hoverboard-segway-wheely-thing.
But there is no consensus on what they're actually called.
i want a hoverboard/segway whatever it's called

— jennifer (@j_nniferx) October 8, 2015
I need me a hoverboard Segway or whatever the hell its called.

— A. (@AIRWVES) September 16, 2015
That hoverboard thing or whatever it's called seems fun.

— Jojo Culé (@jperkovic93) October 6, 2015
Really want a cyboard or hover board or balance board or whatever they are called

— Ryan Virtucio (@Ry_Virtucio) October 3, 2015
This is not called a hoverboard pic.twitter.com/9gGpwlQjch

— 丹尼爾 (@itisidaniel) September 19, 2015
I want one of those hover board wheely things. You know what I mean?

— Matty. (@matty_selley) October 8, 2015
This ends now. Until someone comes up with a better solution, we're calling it a hoverboard.
It's interesting how upset people get when you call it a hoverboard, but then all give different answers as to what it actually is called XD

— Matthias (@Matthiasiam) October 6, 2015
There are many benefits to owning a hoverboard.
Wiz Khalifa uses one to do his weekly shop...
Nicki uses one to keep up with Meek...
Chris Brown uses one to escape paparazzi...
And Tyga uses one to escape from his son...
But be warned, the first time you try it you will look the most awkward you've possibly ever looked in your life.
Then you'll pick it up and get really cocky and it will all go wrong.
But once you do master it the possibilities are endless...
Look at the moves Chris Brown is capable of dropping on a hoverboard.
He's no Chris Brown but even Rick Ross is using them in his music videos.
(Skip to 1:30)
But not everyone likes hoverboards. Wiz Khalifa was recently arrested for riding one through an airport.
All because I didn't want to ditch the technogy everyone will be using in the next 6 months. Do what you want kids. pic.twitter.com/7F0KIQgFrA

— Cameron (@wizkhalifa) August 23, 2015
He feels very strongly about the future of hoverboards.
What's even funnier than them not bein able to do shit is they'll be riding them soon as well. Maybe ones I design. https://t.co/ITTewi2NzZ

— Cameron (@wizkhalifa) August 23, 2015
"I stand for out generation and our generation is gonna be riding hoverboards," he added.
So how much will one of these hoverboards set you back?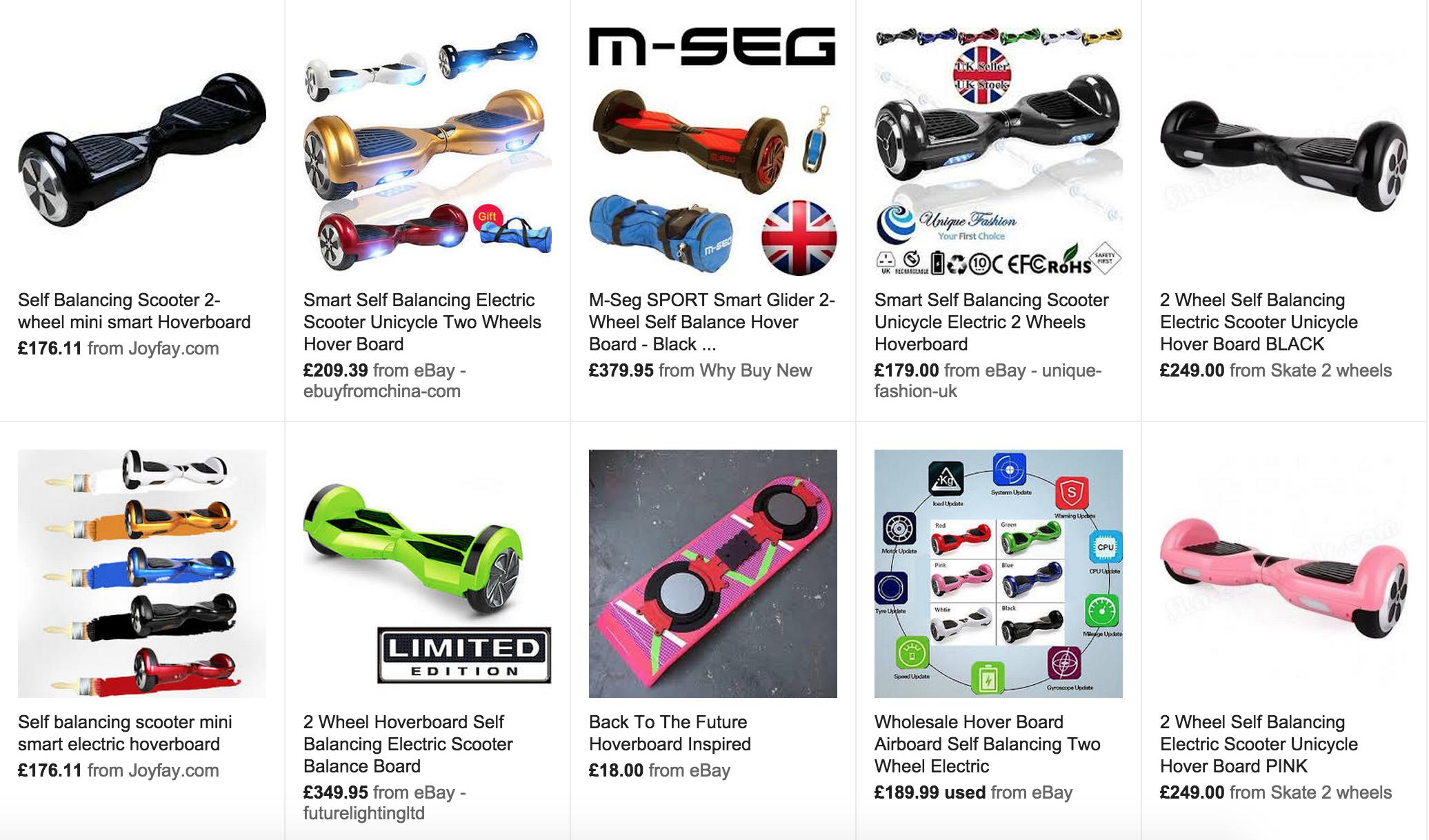 Most seem to range from about £150 - £400.
Or there is an alternative...
theres this new thing alternative to hoverboards its called legs they get you places like the hoverboard but i mean thats only if youre poor

— BALL THESE HOES (@Balliooo) October 3, 2015
This is the future people!