Grammy Awards 2017: 12 Amazing Moments You Definitely Didn't See On TV
13 February 2017, 10:28 | Updated: 11 May 2017, 15:53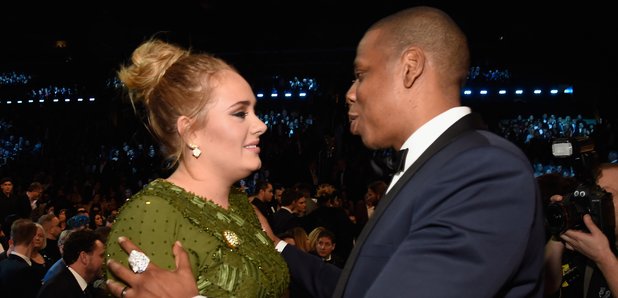 The audience cam sees everything.
The 59th Annual Grammy Awards took place in LA last night and they were filled with countless talking points, including Beyonce's show-stopping performance and Chance The Rapper beating Drake and Kanye West to win his first ever Grammy.
However, inside event were lots of epic moments that were missed by the TV cameras.
Luckily, the audience cam was on hand to capture all the best moments from the likes of Rihanna, Blue Ivy, Jay Z, Jennifer Lopez and more.
Watch the best bits below:
Rihanna dancing to A Tribe Called Quest's performance:
Then taking a cheeky sip from her diamond-encrusted hip flask:
Beyonce's emotional reaction to Adele's Grammys speech:
Before anxiously waiting to give her own:
Blue Ivy's reactions throughout the night stole the show:
No, seriously...
Beyonce and Rihanna blew kisses to each other from the audience:
While Heidi Klum took a seat on the lap of James Corden's dad:
Chrissy Teigen clearly loved Bruno Mars' performance:
And Grammys host James Corden really got into a song from the crowd:
But didn't have anything on Beyonce and Jay Z:
And finally... Jennifer Lopez had a moment while listening to one of her favourite songs: