The House Songs You Didn't Know Were Old-School R&B Samples But Really Should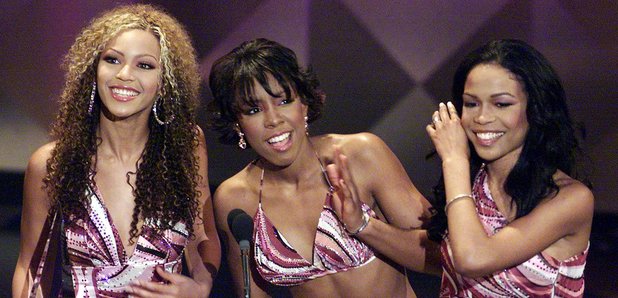 House music loves samples. These are some of our favourites.
Hip Hop and R&B are both genres filled with iconic samples.
But recently there's been a growing trend of House producers transforming old-school urban tracks into huge floorfillers.
Sometimes the sampling is so good you might not even recognise it's a sample.
We've put together some of the best ever:
(Warning: some of these songs contain strong language that some people may find offensive.)
Tough Love - 'So Freakin' Tight'
Tough Love took over summer '15 with their massive House anthem, driven by that huge bassline. But the catchy chorus is actually a sample.

'So Freakin' Tight' samples... Jodeci - 'Freek'N You'
Jodeci's steamy single 'Freek'N You' is the definition of a 90s slow jam. Taken from their third album 'The Show, the After Party, The Hotel', the song peaked at number 14 on the Billboard Hot 100 chart back in 1995.

99 Souls - 'This Girl Is Mine'
99 Souls' infectious House anthem 'This Girl Is Mine' dropped in 2014 and is still played in clubs around the country. But do you know which two old-school R&B tracks it samples?
'This Girl Is Mine' samples Brandy & Monica - 'This Boy Is Mine' and Destiny's Child - 'Girl'
Brandy and Monica's classic hit 'This Boy Is Mine' was released back in 1994 and was the first ever pop number one for both artists at the time. While the Destiny's Child song captures the iconic girl group in its prime back in 2004.

Waze & Odyssey vs R. Kelly - 'Bump & Grind'
Wade and Odyssey brought a classic R. Kelly song into 2014 with an upbeat House twist. But who can forget the classic sample they used?

'Bump N' Grind' samples R. Kelly - 'Bump N' Grind'
R. Kelly's steamy 90s classic was taken from his debut solo album '12 Play'. The track went on to reach number eight in the UK singles chart.
Joe Stone - 'The Party'
Joe Stone's huge 2015 hit is still one of the best ways to get your weekend started with its big bassline. But can you identify the iconic 90s chorus?

'The Party' samples Montell Jordan - 'This Is How We Do It'
Montell Jordan's iconic 1995 track 'This Is How We Do It' was actually his debut single and featured on his debut album of the same name.

Secondcity - 'I Wanna Feel'
Secondcity's 2014 floorfiller remains a huge House hit. But can you pick out the 90s R&B sample hidden within?

'I Wanna Feel' samples Toni Braxton - 'You're Making Me High'
Taken from Braxton's 1996 album 'Secrets', the smooth single won her a Grammy award for Best R&B Female Vocal Performance in 1997.
Tough Love - 'Pony (Jump On It)'
Tough Love served up another huge house anthem featuring a classic R&B track. But do you know which 90s R&B star they sampled?


'Pony' samples Ginuwine - 'Pony'
'Pony' was the official debut single from R&B singer Ginuwine back in 1996. The chart-topping song was written by Static Major and Timbaland.


Cheat Codes x Kriss Kross Amsterdam - 'Sex'
Cheat Codes brought an iconic 90s slow jam into 2016, adding a modern twist. But which song did they sample?

'Sex' samples Salt-N-Peppa - 'Lets Talk About Sex'
Iconic 90s duo Salt-N-Peppa dropped their huge single back in 1991, addressing the positive and negative impact of sex in the mainstream media at the time.

Diplo & Sleepy Tom - 'Be Right There'
Diplo and Sleepy Tom came together for a huge House track in 2015. But did you know its infectious hook is actually a 90s R&B sample?


'Be Right There' samples Jade - 'Don't Walk Away'
Taken from Jade's 1992 album 'Jade To The Max', the song peaked in the top 10 UK charts at the time of release.

Sam Feldt - 'Show Me Love' (EDX Remix)
EDX's soulful house remix of Sam Feldt's track 'Show Me Love' contains an iconic samples a huge R&B hit from the early 90s.
'Show Me Love' samples Robin S - 'Show Me Love'
Released back in 1993, Robin S' hit single has also influenced modern House songs such as Kiesza's 'Hideaway' and Disclosure's 'White Noise'.
Sigala Feat. Imani & DJ Fresh - 'Say You Do'
UK producer Sigala followed up his huge hit 'Easy Love' with another massive House anthem alongside Imani and DJ Fresh. But did you notice the sample?

'Say You Do' samples Mariah Carey - 'Always Be My Baby'
Mariah Carey's 1995 slow jam 'Always Be My Baby' was nominated for a Grammy in 1996 for Best R&B Female Vocal Performance. The chart-topping hit was written by Carey, Jermaine Dupri
and
Manuel Seal.
Mind blown?