21 New Songs, Albums And Remixes To Love In December 2013
1 December 2013, 11:44 | Updated: 11 May 2017, 15:53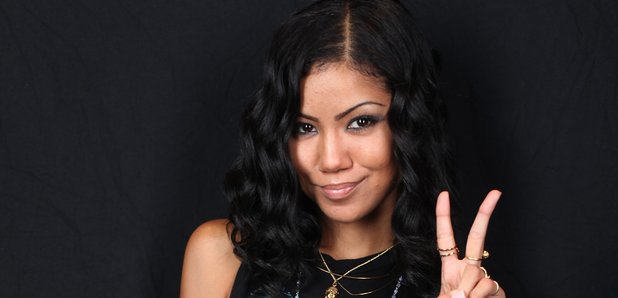 From Childish Gambino's 'because the internet' to Matrix & Futurebound, this is your soundtrack to December.
1) DVBBC and DJ Borgeous ft Tinie Tempah 'Tsumani (Jump)'
One of the biggest songs of the summer just got bigger thanks to Tinie Tempah, who has added vocals to 'Tsunami (Jump)' from Canadian duo DVBBS and American DJ Borgeous.
2) Childish Gambino - 'Because The Internet' (album)
There's new music coming out of Childish Gambino's ears - with '3005' already a favourite on XTRA's playlist, a new Gambino track 'Sweatpants' leaked online and not long later he offered up 'Telegraph Ave' and an accompanying Ta-Ku remix, posting on his Twitter page that "music should be free." If three new tunes wasn't enough, the 30 Rock star previewed his new album 'Because The Internet' - out on 10th December - with this teaser video.
3) Beyonce - 'God Made You Beautiful'
Although no sign of the album dropping this year, Beyonce recently treated us to this heartfelt song 'God Made You Beautiful,' which features on the DVD of her documentary 'Life Is But A Dream,' out now. Listen to the lyrics, about baby Blue Ivy "I kissed those little feet and watched your perfect smile"
4) B.o.B – Underground Luxury (17th)
Set for some stellar guest vocals from Chris Brown, T.I and 2 Chainz B.o.B's forthcoming album 'Underground Luxury' has already got us excited what with the newly released video previewing all 15 tracks. It's not out until the 17th but you can listen to the one-minute clips above.
5) Dizzee Rascal - 'Love This Town'
The video to 'Love This Town' - the latest single to be taken from Dizzee's new album 'The Fifth' kicks off with the rapper typing the word "Riot" into his mobile phone, but as it unfolds it's clear that Dizzee and his hooded friends are actually planning some acts of neighbourliness. Out on 1st December, listen now.
6) Jhené Aiko feat. Jaden Smith - 'The Worst'
Jhené Aiko has linked with Jaden Smith for a remix of her single 'The Worst' - originally off her 'Sail Out' EP, which also features collaborations with Kendrick Lamar and Childish Gambino on 'Bed Peace.'Jaden sound slick on his added rap verse.
7) London Grammar - 'Nightcall' (Freemason's Remix)
It's been a whirlwind year for British band London Grammar with their rise to fame and release of their debut album 'If You Wait,' featuring hit songs 'Wasting My Young Years' and 'Metal and Dust'. The latest track off their album has the usual epic vocals from lead singer Hannah Reid - it's out on 8th December.
8) Sub Focus - 'Turn Back Time'
Following hit huge hit 'Turn It Around' featuring Kele Okereke Sub Focus, aka Nick Douwma, is releasing 'Turn Back Time' as the next the next single from his acclaimed second album Torus - available from 2nd December.
9) Julio Bashmore ft Jessie Ware – 'Peppermint'
After working on Jessie Ware's "Imagine It," it seems the "110%" singer decided to return the favour as she lends her hazy vocals to Bristrol producer Julio Bashmore's 'Peppermint' – bouncy, catchy, infectious – it's made the cut of one's to watch this month.
10) Chase and Status - 'Alive'
Taken from the third album from Chase & Status, 'Brand New Machine,' 'Alive' has a hugely feel-good vibe that we can't get enough of. Recognise it? That's probably from the FIFA 14 for XBox One and PS4 trailer.
11) Wilkinson - 'Too Close'
Wilkinson's proved this year that in 2014 he's going to be the producer to watch. Teaming up with Detour City, the producer delivers a technically perfect slice of drum and bass with an infectious vocal.
12) Destiny's Child 'Bills Bills Bills' (Harmonimix remix)
Mercury Prize award winner James Blake reworks this Destiny's Child classic for a killer remix that makes us fall in love with the track all over again. Hear the Harmonimix remix above.
13) Disclosure feat. Sasha Keable - 'Voices'
A stand-out track from their debut album 'Settle,' 'Voices' sees electronic music duo (and siblings) Disclosure follow up nicely on the album everyones talking about. Released 23rd December.
14) Nelly and Trey Songz - All Around The World
Off his seventh studio album (where did those years go?) 'All Around The World' is a classic RnB-Pop tune featuring a catchy chorous courtesy of the one and only Trey Songz.
15) Madeon - 'Technicolor' (Grandtheft Edit)
Grandtheft finally dropped this Trap anthem after hitting 50,000 likes on Facebook. We can't wait to hear what's in store when he reaches 100,000!
16) R Kelly - 'Black Panties'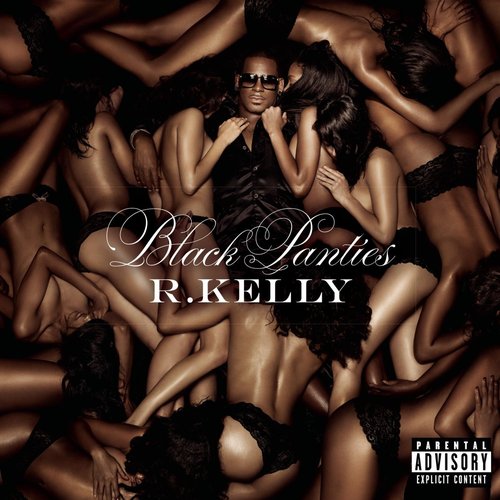 R Kelly's back this month with 'Black Panties', the R&B's latest studio album.
17) Justin Timberlake Featuring A$AP Rocky, J. Cole And Pusha T - 'TKO' (Remix)
This remix is pretty heavy. The track – originally released back in September – has been hit by hip-hop as it features verses from Crooked Smile singer J. Cole, A$AP Rocky and G.O.O.D Music's Pusha T. It sees J. Cole respond to Kendrick Lamar's infamous 'Control' verse, although the rapper holds back on saying anything too critical.
18) Dammy Krane - Lobatan
Abrantee's been dropping this Afrobeats cut on Capital XTRA for the last few weeks and it's going off. Look out for his cameo at the start of the video!
19) Matrix & Futurebound Feat. Max Marshall - 'Control' (Apexx Remix)
Apexx take Matrix & Futurebound's infectious 'Control' straight into the Big Room with this remix.
20) All About She - 'Higher'
So you probably all know 'Higher' by now, but All About She's incredibly Garage single is finally out now]
21) Hardwell Feat. Matthew Koma - 'Dare You'
Quite simply, this song is going to be huge.