16 Of The Craziest Fan Reactions That Will Leave You Speechless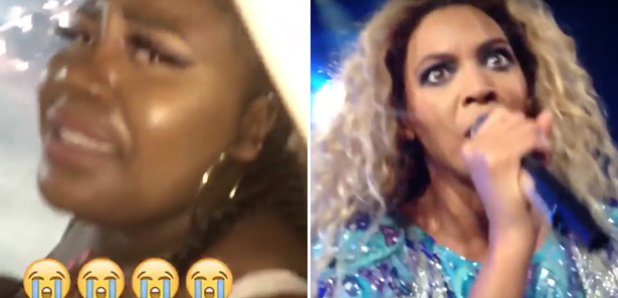 Here's what happened when these dedicated stans found themselves face to face with their favourite star.
Sometimes, meeting your idol can be a a bit overwhelming.
From emotional fangirls and hyped up crowds to amazing singers and promising rappers, these fans took their reactions to the next level!
This girl went to see Drake and just couldn't handle it.
This club in Manchester went mad for Drizzy.
Nicki Minaj met her biggest fan in Belfast.
And was blown away by his talents.
One fan stopped Kanye and rapped for him.
Kendrick Lamar and this fan sent the crowd absolutely wild.
This Hive member took a golden opportunity to sing for Bey.
As did this fan...
This fan's stunning vocals also took Rihanna by surprise.
RiRi's Navy are on another level.
Beyonce even got dragged off stage at a gig.
Drake brought one emotional fan on stage.
Drake spotted a fan who was crying all show and got her on stage for his last song. #Dublin pic.twitter.com/pPkkgYx7nC

— OVOXOSupply (@OVOXOSupply) February 21, 2017
But Ariana Grande didn't really plan on this fan joining her...
A fan got on stage while Ariana Grande was performing 'Moonlight': "Hey be careful- hey chill out! Be gentle w/ him" pic.twitter.com/BWMPCyPzkG

— Pop Crave (@PopCravings) March 2, 2017
Chris Brown got VERY close to this concert-goer.
As did Usher...
Artists can fangirl too! Here's Nicki Minaj losing it over Lauryn Hill.