14 Cardi B Lyrics For When You Need The Perfect Instagram Caption
23 February 2018, 12:14 | Updated: 10 April 2018, 14:53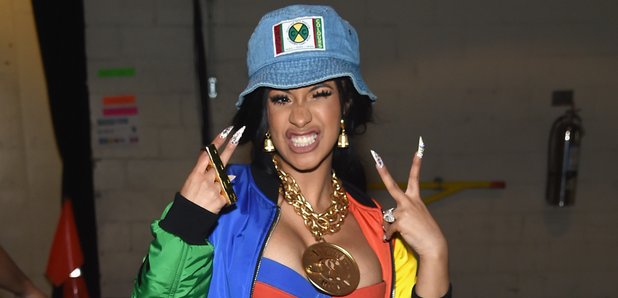 Cardi B's best lyrics were made for Instagram....
Cardi B catapulted to the top of Hip-Hop with her infectious single 'Bodak Yellow' in 2017 and hasn't looked back.
The New York rapper has continued to release huge verses in the lead up to her highly-anticipated debut album, which is expected to be released in 2018.
However Cardi's personality is also loved among her passionate fan base and over the past 18 months, she has delivered some incredible lyrics that are worthy of being quoted on social media.
We've put together Cardi B's lyrics that make for perfect Instagram captions.
Check out her best lyrics below:
"If I see you and I don't speak, That means I don't f*ck with you" – Bodak Yellow
"Flexin' on the 'Gram like ayy" – Finesse
"You heard she gon' do what from who? That's not a reliable source" – Motorsport
"My career takin' off, these ho*s jogging in place" – No Limit
"These expensive, these is red bottoms, These is bloody shoes" – Bodak Yellow
"Straight stuntin', can't tell me nothing" – Finesse
"Who you know drip like this?, Who you know built like this?" – Bartier Cardi
"Same lips that be talkin' 'bout me, Is the same lips that be ass kissing" - Motorsport
"I make money moves" – Bodak Yellow
"If you really want some smoke, you can pull up, you can get it" – No Limit
"I might just chill with your boo, I might just feel on your babe" - Bodak Yellow
"Red bottom M.J. moonwalk on a b*tch, Moonwalkin' through your clique" – Bartier Cardi
"Why would I hop in some beef, When I could just hop in a Porsche?" - Motorsport
"You in the club just to party, I'm there, I get paid a fee" - Bodak Yellow