17 Of Cardi B's Most Hilarious Instagram Moments
11 May 2018, 20:34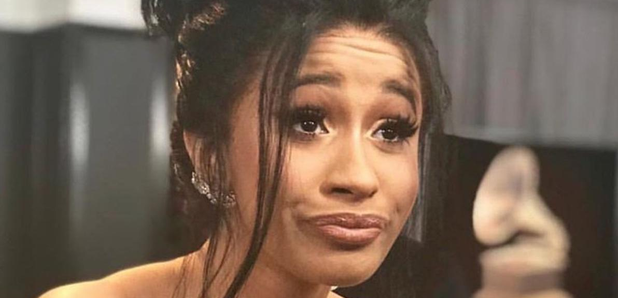 Cardi B has been creating amazing moments on Instagram - even before she became famous!
Cardi B is currently breaking countless records in music but you might not have noticed her hilarious comedy videos on Instagram.
The 'Bodak Yellow' star is quickly proving she is more than a rapper through her amazing short clips on the social platform.
Although the rapper doesn't currently have a reality show, her personality is hilarious enough to deserve one.
Check out Cardi B's best Instagram moments below:
(Warning: These videos contain strong language that some people may find offensive.)
That time Cardi B visited Buckingham Palace in London:
That time Cardi taught everyone how to budget:
And then told fans about her tough upbringing:
Cardi B really doesn't like people who are quiet around her:
Don't ever touch Cardi's purple blanket:
Cardi is now getting so much money, she wants people to stop sending it... sort of:
And she really loves wearing Ugg boots, especially when they're exclusive:
Cardi is here for the kids:
Cardi probably still can't believe she is known by Bono of U2:
But she is in love with this painting of herself and Bruno Mars:
Cardi has a message for her haters:
The best Flat Tummy Tea promoter on Instagram?
She reached 1 million Instagram followers and kept it real AF:
And celebrated 'Bodak Yellow' reaching No. 1 in the Billboard Charts in the best way:
Although Cardi is now a star, she is still from the streets:
But Cardi has some important advice for everyone wanting her to be a role model: