The Ultimate Black History Month Playlist: A Journey Through Black Music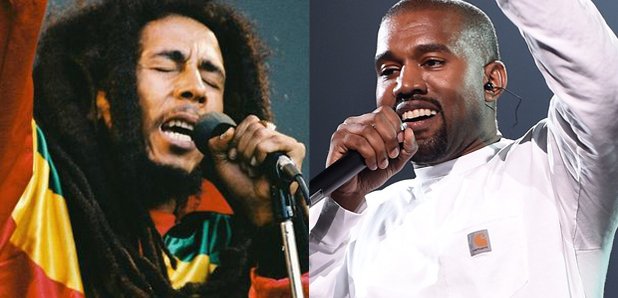 We walk you through the history of black music, from Sam Cooke to Tupac to Kendrick Lamar.
The black experience has long been immortalized in music throughout history, whether it's through the soulful tones of Sam Cooke or the brash rap lyrics of Kanye West.
To celebrate Black History Month, we've compiled an audio journey through the history of black music – showing the roots of some of today's biggest urban hits.
Billie Holiday - 'Strange Fruit' (1939)
Billie Holiday sang about the struggle for black equality in the US on the classic 'Strange Fruit'.

Sam Cooke - 'A Change Is Gonna Come' (1964)

Sam Cooke provided a soundtrack for the Civil Rights Movement.
Aretha Franklin - 'Respect' (1968)

The upbeat sounds of Aretha Franklin helped to uplift communities who felt oppressed.

Curtis Mayfield - 'Move On Up' (1970)

Famously sampled on Kanye West's 'Touch The Sky', the original Curtin Mayfield song encouraged people to be proud of their upbringing.

Marvin Gaye - 'What's Goin' On' (1971)

Following a number of high profile incidents of police brutality, Marin Gaye asked an important question.

Bob Marley & Peter Tosh - 'Get Up Stand Up' (1973)

Bob Marley urged people to stand up for their rights on a reggae classic.

Sister Sledge - 'We Are Family' (1979)

Sister Sledge encouraged everyone to come together on one of the biggest soul anthems of all time.

Bob Marley - 'Could You Be Loved' (1980)
The iconic Bob Marley provided a soundtrack for many households around the world, encouraging peace and love.

Grandmaster Flash - 'The Message' (1982)

With Hip-Hop starting to influence culture, Grandmaster flash let people know where he came from.

Michael Jackson - 'Man in the Mirror' (1987)

Michael Jackson encouraged people to embrace change by looking at themselves in the mirror.

N.W.A - 'F**k Da Police' (1988)

Legendary Hip-Hip group NWA turned the music industry on its head with their raw and edgy sound.

Public Enemy - 'Fight the Power' (1988)

While Public Enemy urged people to challenge authority.

Pete Rock & C.L. Smooth - 'They Reminisce Over You (T.R.O.Y)' (1992)

Pete Rock and CL Smooth created one of the most sampled Hip-Hop songs of all time.

Michael Jackson - 'Earth Song' (1995)

Michael Jackson used his platform as an entertainer to speak on injustices in the world.

Nas feat. Lauryn Hill - 'If I Ruled the World' (1996)

Nasir Jones linked up with Lauryn Hill for an uplifting Hip-Hip classic.

Lauryn Hill - 'Doo Wop (That Thing)' (1998)

Lauryn Hill pushed for female empowerment on the iconic 'Doo Wop (That Thing)'.

Tupac - 'Changes' (1998)

Despite being tragically murdered before its release, Tupac delivered a powerful message on 'Changes'.

Dead Prez - 'It's Bigger Than Hip Hop' (1999)

Dead Prez jumped on one of the greatest Hip-Hop instrumentals of all time to encourage people not to be believe everything they see.

Nas - 'One Mic' (2001)

Nas used the power of Hip-Hip to uplift underprivileged communities.

Swiss – 'Cry' (2005)

So Solid star Swiss created one of the most powerful Hip-Hop tracks of the noughties.

Lupe Fiasco feat. Jill Scott - 'Daydreamin'' (2006)
Lupe Fiasco encouraged people to keep dreaming in 2006, with a soulful track with Jill Scott.

Kanye West - 'New Slaves' (2013)

Kanye West challenged the US justice system with a modern-day protest song.
Kendrick Lamar - 'I' (2014)

Kendrick Lamar delivered one of the most powerful Hip-Hop songs of the decade, encouraging everyone to love themselves.

J. Cole - 'Be Free' (2014)

After tragic incidents of police brutality, J. Cole used his platform as a rapper to speak out against injustice.

John Legend feat. Common - 'Glory' (2014)
John Legend and Common won an Oscar for their soundtrack to civil rights movie 'Selma'.