Big Tobz: The Breakthrough British Star You Need On Your Radar
30 January 2018, 17:36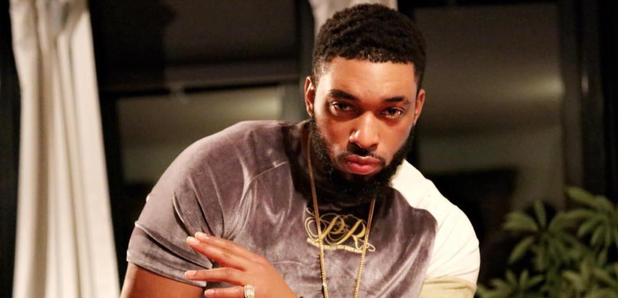 Big Tobz is one of the UK's brightest rising talents and we caught up with him ahead of the release of his latest project 'Still Winning'.
27 year old rapper Big Tobz has had a remarkable rise over the last few years. He quickly gained respect in the UK underground with a steady stream of solid releases and quickly became one of the most talked about up & comers around.
Ahead of the release of his highly anticipated project 'Still Winning', which Tobz claims is "a level up" from his previous work, the East Londoner is revelling in his growing success and looks set to have a huge 2018.
> The Best Afro Bashment Songs Of 2018 So Far
Building his fanbase on rap-led tracks such as the infectiously catchy 'Uno My Style' and the the club-ready 'Ain't Tryna Hear That', which featured on the soundtrack to Noel Clarke's film 'BrOTHERHOOD', his recent efforts have been much more melodic.
Tobz's 2016 single 'Controlla' saw him test the waters with this newer vocal-infused style and he was clearly onto a winner as the track became his most streamed single to date.
Follow up singles 'Ring Ring' and 'Love That Feeling' further cemented Big Tobz's place amongst the new legion of vocal-rappers who were beginning to take over, with Stormzy even putting together some inspired vocals of his own on standout debut album 'Gang Signs & Prayer'.
Revealing the inspiration he takes from witnessing the success of the likes of Stormzy & J Hus, Big Tobz explained, "It makes you see that we can actually do this. Everyone's making music but when someone busses it's just sick. It's very inspiring seeing them reach these levels."
'Still Winning' will be Big Tobz's first EP for a while and features big name collabs from the likes of Sneakbo and Don-E. Whilst the release will include eight tracks, Tobz revealed that he actually had between 16 & 20 songs ready to go.
"Originally the EP was gonna just be me showcasing my skills, but I was in the booth with Sneakbo and we'd made a hit, so I was like 'you know what, this tune needs to go on the EP' and the same with Don-E. There were certain songs I was feeling and they had to be on there."
"The songs are very personal to me and when the people hear it they'll know. We actually had about 16-20 tunes and I had to pick the best 8, so there's other sick collabs coming too, but I'm saving them for after.
Big Tobz 'Still Winning' is due for release on Friday 2nd February and with festival performances and much more scheduled across the rest of the year, it's looking like 2018 could be the best year of this talented star's career so far.
> Download The Capital XTRA App For All The Latest News On The Hottest UK Artists Around!
Whilst you're here, check out what happened when fellow UK star Big Narstie presented the weather on GMB recently...