12 Snapchat Moments From 2016 We Never Saw Coming
20 December 2016, 17:27 | Updated: 11 May 2017, 15:53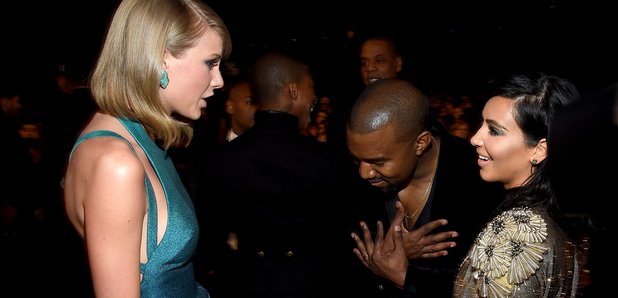 Clips from your favourites including Drake, Rihanna, Big Sean and more.
From Drizzy Drake to DJ Khaled, your favourite stars have been very busy on the Snap this year!
We've rounded up some of the best Snapchat videos of 2016, looking back on some of the year's most crazy and memorable moments.
Let's go!
1. When Drake visited Drake University:
And pretty much ALL the students were asleep. Gutted!
2. When Kim Kardashian exposed Taylor Swift:
This iconic Snap captured the moment that Taylor appeared to approve the lyrics to Kanye West's controversial track 'Famous'. This was HUGE drama.
3. When DJ Khaled filmed his child's birth:
Commonly hailed as the King Of Snapchat, DJ Khaled even live-snapped the birth of his son, Asahd.
4. When Tyga surprised Kylie with a Mercedes Maybach:
The rapper gifted his make-up mogul girlfriend the $200k car for her 19th birthday.
5. When Stormzy took over Thorpe Park with his fans:
Yep, the popular theme park made sure Stormzy celebrated his birthday in style as they gave him the whole park to himself!
6. When
Blac Chyna left Rob Kardashian and took Dream with her:
Rob Kardashian's snapchat story is the saddest thing.. pic.twitter.com/COzsNRI0Vd

— Kardashian Reactions (@kardashhumor) December 19, 2016
Rob was pretty cut up after Chyna allegedly took off with Dream and all of their belongings.
7. When
Rihanna walked around NYC dressed as a giant heart:
Rihanna walking around NYC! pic.twitter.com/q1DWannjIX

— Rihanna's Snapchat (@RihSnapchat) September 5, 2016
When she wasn't busy playing with Drake's heart, she was strutting around in her own fluffy number in New York.
8. When
Kendall and Kylie got stuck in a lift:
The girls were trapped for 20 minutes before firefighters came to their rescue.
9. When
Big Sean teased 'Cruel Winter' with Kanye West:
PRAY FOR ME, I'M ABOUT TO HIT THE YE BUTTON pic.twitter.com/TGmFX8Uh2U

— TeamKanyeDaily (@TeamKanyeDaily) June 1, 2016
We've been waiting for the sequel to 'Cruel Summer' for four years, and it may be arriving sooner than we think!
10. When
Drake sang with Bryson Tiller on a boat:
Drake and Bryson Tiller on snapchat lmao pic.twitter.com/8dLfF0PLJK

— Drake (@TheDrakeLife) June 21, 2016
Drake belted out one of Bryson's hits before the pair linked up for concert together.
11. When
Kylie and Blac Chyna were actually best mates:
Kylie Jenner and Blac Chyna are best friends - https://t.co/xLl6zESIwV pic.twitter.com/CcvbYZZ7PZ

— ZapGossip (@ZapGossip) November 14, 2016
Tyga's ex's cosied up for a pic as they revealed they've been friends all along. Who knew!
12. And when Rihanna fell off her swan to save her wine. Obviously:
Rih fell off her swan float to save her wine! (no sound) pic.twitter.com/Z7W0u17Hyg

— Rihanna's Snapchat (@RihSnapchat) June 1, 2016
RiRi's got her priorities straight.

Did you catch everything?!