17 Remixes That Are Way Better Than The Original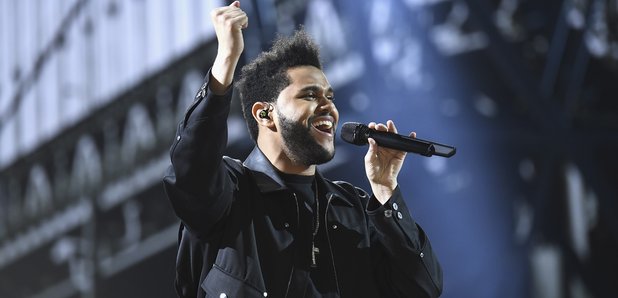 We've rounded up the ultimate remix playlist, full to the brim of old and new tunes that are even better than their originators.
From Biggie and R. Kelly to Drake and The Weeknd, some of history's most successful urban artists have created their best material by re-working hit songs.
And while the original tracks are pretty epic in their own right, their remixes take them one step further.
Featured in the list are Grammy-awarding winning classics, current chart bangers and a few songs that we just can't live without.
Press play to check out the hottest remixes that just have the edge over their founding track.
R Kelly - 'Ignition' (Remix)
No party playlist would be complete without this legendary tune. R Kelly re-worked his own 2002 tune 'Ignition', and it's remix remains his most successful song to date.
Major Lazer Feat. Nyla & Fuse ODG - 'Light It Up' (Remix)
Diplo and his Major Lazer teammates also flipped their original tune on it's head for this epic remix. A fresh, up-tempo beat and a feature from British-Ghanaian artist Fuse ODG turned this track into a chart-topper.
Bryson Tiller - 'Rambo' (The Weeknd Remix)
Taken from Bryson Tiller's chart-smashing debut album 'Trapsoul', standout track 'Rambo' was blessed with the Canadian Starboy's magic touch last year in this hot remix. Straight fire!
The Notorious B.I.G. - 'One More Chance/Stay With Me' (Remix)
Biggie remixed his own song 'One More Chance' to create this groundbreaking track, masterfully transforming the beat by sampling DeBarge's 'Stay with Me' and adding new lyrics and a new chorus.
Mike Posner - 'I Took A Pill In Ibiza' (Seeb Remix)
Mike Posner achieved his first Hot 100 top 10 in nearly six years after this remix dropped. Originally an acoustic guitar-based song, Norwegian production duo SeeB picked up on it due to it's brilliant lyrics and melody - and the rest is history.
Dave - 'Wanna Know' (Drake Remix)
Up-and-coming British artist Dave was catapulted into the limelight after Drizzy remixed his mellow Hip-Hop tune 'Wanna Know'. Drake's remix flew straight into the UK R&B Top 10, paving the way for the rising star.
Method Man Feat. Mary J. Blige - 'I'll Be There For You/You're All I Need To Get By'
This Grammy Award-winning duet is actually a combination Method Man's own track "All I Need" and Marvin Gaye and Tammi Terrell's 1968 hit "You're All I Need to Get By", with Mary's smooth vocals contributing to this remix's huge success.
Chris Brown Feat. Usher & ZAYN - 'Back To Sleep' (Remix)
As if Breezy's original track 'Back To Sleep' wasn't steamy enough, he enlisted the help of fellow R&B lads Usher and Zayn Malik to create a remix that's sure to leave even more fans hot under the collar.
Ty Dolla Sign, DJ Mustard, Wiz Khalifa & Mike Free - 'Or Nah' (The Weeknd Remix)
With this Hip-Hop heavy line-up, the remix to Ty Dolla Sign's 'Or Nah' was destined for success. The Weeknd's smooth vocals and raunchy lyrics gave this song the boost it never knew it needed.
Beyonce Feat. Nicki Minaj - 'Flawless' (Remix)
What do you get when you put The Queen of R&B and The Queen of Hip-Hop in the studio together? A remix that rivals even the hottest of originals, thats what.
The Weeknd Feat. Eminem - 'The Hills' (Remix)
The Weeknd has previously featured in this list for his expert remixing abilities, however this time it's him that's being re-worked. Eminem sky-rocketed 'The Hills' into another dimension with his hard-hitting lyrics and unrivalled rhythm.


Mr Probz - 'Waves' (Robin Schultz Remix)
All it took was a faster tempo and a punchy bassline to transform Mr Probz's chilled out tune 'Waves' into an international club banger - it also firmly placed German producer Robin Schultz on the map.
Ayo Jay Feat. Chris Brown & Kid Ink - 'Your Number' (Remix)
Afro-pop artist Ayo Jay was already climbing the charts in 2015 with 'Your Number'. However, the following year saw Chris Brown and Kid Ink put their own twist on the track, exposing Ayo Jay to an even larger audience.
Nick Jonas Feat. Tinashe - 'Jealous' (Remix)
R&B princess Tinashe switched up Nick Jonas's mega hit into this stunning female anthem perfectly. With her sassy lyrics and angelic voice, this remix arguably trumps the original by a mile.
50 Cent Feat. Chris Brown - 'I'm The Man' (Remix)
After Breezy dropped his slick guest verse on the remix of 50 Cent's 'I'm The Man', 50 was seriously impressed - he even described Chris Brown as "our generations Michael Jackson".
Nicki Minaj & Mike WiLL Made-It - 'Black Barbies' (Remix)
Rae Sremmurd's colossal hit 'Black Beatles' was transformed after Nicki Minaj put her empowering female spin on it. Mike WiLL Made-It produced the track, which went viral with the help of Nicki's racy mannequin challenge video.