20 Of The Best Remixes Of 2014
15 December 2014, 16:19 | Updated: 11 May 2017, 15:53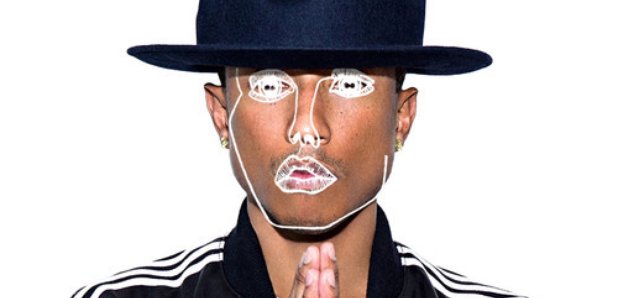 2014 was a brought us some of the best remixes we've heard in a long time. These are some of them.
The challenge to round-up the best remixes of 2014 is on. We're passed the half-way point in 2014 and this year's remixes have already been amazing, with some of the biggest and hottest names in dance music dropping some essential new tunes - from EDM bangers to drum and bass classics in the making.
Here are some of our favourite remixes so far.
Martin Garrix - 'Animals' (Oliver Heldens Remix)
A big room anthem in 2013 gets an upgrade from the hotly tipped Oliver Heldens. The Dutch DJ has completely re-worked the teenager's EDM anthem and transformed it to instil a more techy deep house vibe.
Tensnake - 'Love Sublime' (Duke Dumont Remix)
Tensnake and Nile Rodgers was always going to be a good collaboration, but add in Duke Dumont on remix duties and all of a sudden 'Love Sublime' has become a bouncy dancefloor essential. We think Miami is going to be all over this in March.
Kanye West - 'Bound 2' (Sigma Remix)
Just when you thought 'Bound 2' had been filed away in 2013, Kanye West's soulful jam has been given a drum and bass re-working courtesy of Sigma that has totally transformed it into an uplifting song that's destined for the big room.
Sam Smith - 'Money On My Mind' (MK remix)
Everything MK touched turned to gold in 2013 and 2014 looks set to follow a similar path for Marc Kitchen. His re-working of Sam Smith's 'Money On My Mind' injects a devilish bassline into the BRIT Award-winning star's debut single.
Stylo G - 'Move Back' (Friction Remix)
Feel good drum and bass courtesy of Friction. Seriously, this is the sound of summer.
London Grammar - 'Hey Now' (Arty Remix)
As the countless remixes of songs like 'Strong' have shown, London Grammar and dance music go hand in hand. Arty's re-working of 'Hey Now' first dropped in 2013, but it's this year that is seeing it finally get the attention it deserves. The bassline is bold on this tune, with London Grammar's Hannah Reid's vocals floating above the deep house beat.
Route 94 ft Jess Glynne - 'My Love' (Patrick Hagenaar remix)
Jess Glynne is one to watch in 2014 and it's her 90s infused vocals that really propel the Patrick Hagenaar remix of 'My Love' by Route 94. Get your hands in the air for this one.
DVBBS & Borgeous - 'Tsunami' (Wayne & Woods Trapleg remix)
Initially starting life out in the big rooms, 'Tsunami' has become a mainstream hit in recent months thanks to the addition of vocals from Tinie Tempah. The British rapper is taken out of this remix, however, and replaced by Wayne & Woods signature trap sounds.
Showtek - 'Cannonball (Earthquake)' (Matrix & Futurebound remix)
What do you get when you cross Showtek and Matrix & Futurebound? The answer is the production duo's very special version of 'Cannonball (Eartquake)', which seamlessly moulds drum and bass and dubstep together.
Tiesto - 'Red Lights' (Fred Falke Remix)
It's 3am, you've just got home from the club and you need a song that's still upbeat but not too energetic? You'll love this.
Lorde - 'Tennis Court' (Flume Remix)
Quite simply, 22-year-old Flume's remix of 'Tennis Court' is epic. You know a remix is a killer, when it generates more than a million streams in just 24 hours.
Disclosure x Pharrell Williams - 'Frontin''
Disclosure jump on Pharrell's debut single 'Frontin'' for a remix that you want be able to stop playing. Seriously, it's incredible.
Oliver Heldens x Becky Hill - 'Gecko (Overdrive)' (Matrix & Futurebound Remix)
Undoubtedly one of 2014's biggest songs, Matrix & Futurebound transformed 'Gecko (Overdrive)' into a drum and bass anthem that just builds and builds and builds.
X Ambassadors & Jamie N' Commons - 'Jungle' (Jay Z Remix)
After becoming the unofficial anthem of the 2014 World Cup, Jay Z jumped on 'Jungle' just as the England team were getting on the plane home from Rio. It's trademark Hova, complete with some heavy political lyrics.
Sam Smith - 'Stay With Me' (Throttle Remix)
'Stay With Me': the funky house version complete with guitar hooks that Chic's Nile Rodgers would be proud of.
Oliver $ & Jimi Jules - 'Pushing On' (Jesse Rose 'Live From The Villa' Remix)
As the curtain fell on another season in Ibiza, Jesse Rose took us all poolside with this magical re-working of one of 2014's biggest Ibiza anthems.
Wanklemut - 'My Head Is A Jungle (MK Remix)'
If you ever needed proof that anything MK touches turns to gold, this is it. The song blew up this year, but not as much as MK's stellar remix of it, which actually has more YouTube views that the original. Could this be the remix of the year?
Jessie Ware - 'Say You Love Me (Gorgon City Remix)'
Tracks from Jessie Ware's new studio album 'Tough Love,' released this year, received more remixes than anyone could bare to count, but one of the stand-out ones came from British dup Gorgon City, who have had a mighty 2014.
Secondcity - 'I Wanna Feel (Brookes Brothers Remix)'
Second City serve up a late night, hands in the hand anthem in the shape of 'I Wanna Feel' and it's the Brookes Brothers remix that catapulted this track into just about every essential summer party in the coming months.

Watermat - 'Bullit (Shift K3y Remix)'
When Shift K3y jumped on one of the biggest songs of the year and added male vocals he only made it even bigger. 2015 is set to be even bigger and better for the UK producer.
Relive our hour long mix of the best remixes of 2014 below.