Best New Music 2018: Your Guide To The Biggest Releases As They Drop
9 May 2018, 15:32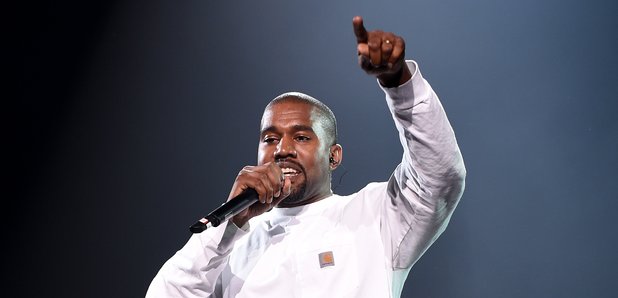 Your very own guide to the best new music from this year updated as they're dropped!
With five months into the year we've already seen some big new tunes drop from the likes of Drake, J Cole and Kanye West. With Kanye's controversial outbursts and Donald Trump co-signs, Nicki Minaj's return to the music scene and the release of Cardi B's successful debut album, 2018 is looking very lit.
So here's a round up of some of the best new music of the year so far and we will be updating it as all the biggest songs get released so keep checking back...
J Cole- 'Kevin's Heart'
Taken off his new album 'KOD,' J Cole's new song takes a look at comedian and actor Kevin Hart's alleged infidelity back in 2017 when he was accused of cheating on his then pregnant wife Eniko Parrish.
Kanye West ft. T.I- 'Ye Vs The People'
Following Kanye West's very controversial recent rants, he teamed up with rapper T.I. on a track as the pair go head to head as T.I represents 'the people.'
Ramz - 'Family Tree'
Proving the 'one hit wonder' train wrong, Ramz is back with a new hit dedicated to his friends, family and his ends.
Nicki Minaj - 'Chun-Li'
After taking a short hiatus it looks like Nicki is well and truly back after releasing two new singles 'Chun-Li' and 'Barbie Tingz' on the same day. Fans are patiently waiting for the music videos to drop…
Preme ft. Lil Wayne - 'Hot Boy'
Young Money's very own, Lil Wayne joins forces with Canadian rapper Preme for this new single that makes us very glad to hear Lil' Weezy making music again.
Hardy Caprio- 'Naij'
This is Hardy Caprio's hot new single following the success of 'Rapper.'
BlocBoy JB ft. 21 Savage - 'Rover 2.0'
Following the success of his hit single 'Look Alive' with Drake, BlocBoy JB is back with a new single with 21 Savage and you know that 21 brings the heat to whatever he touches.
Cardi B ft. Migos- 'Drip'
One of the singles off of Cardi B's new album Invasion Of Privacy, this song is guaranteed to be a hit at any party. Came thru drippin! Drip, drip!
Lil Dicky ft. Chris Brown- 'Freaky Friday'
Lil Dicky paired up with Chris Brown on a song that's probably going to bag some awards for Best Video. The track sees Lil Dicky swap bodies with Chris Brown and do some crazy things. Ed Sheeran, DJ Khaled and Kendall Jenner make hilarious cameos too.
Drake- 'Nice For What'
Drake sampled Lauryn Hill's 'Ex-Factor' on this track and she recently returned the favour.
Jorja Smith ft. Stormzy- 'Let Me Down'
Britain's very own singer Jorja Smith and rapper Stormzy come together on this soulful track that see's the singer tell the story of a conflicted love story with the help of Stormz.