The 10 Best Viral Lip Sync Videos You'll Find On The Internet
11 January 2016, 16:15 | Updated: 11 May 2017, 15:53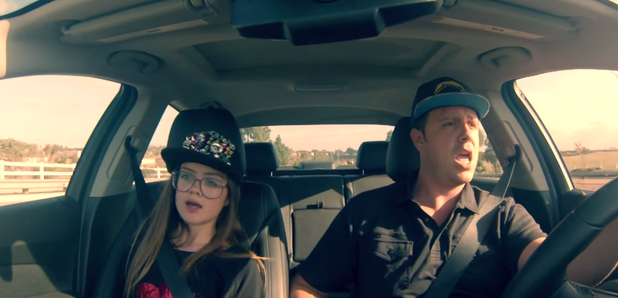 Because it's a real talent.
Lip syncing has become quite the internet trend with loads of homemade videos blowing up and going viral because of their attention to detail, immaculate timing and hilarious performances.
Whether it's Emma Stone conquering DJ Khaled's 'All I Do Is Win' on The Jimmy Fallon show, or a dad and daughter duo completely nailing Iggy Azalea's 'Fancy,' we've gathered the best and most hilarious lip-syncing videos from across the web, for your viewing pleasure.
When Channing Tatum had a little help from Beyoncé.
When Channing Tatum went head to head with his wife Jenna Dewan on Lip Sync Battle, he decided to take on Queen Bey's 'Run The World (Girls)' and called in a little favour from none other than Beyonce herself. It was epic.
Channing Tatum & Beyoncé - Run The World #LipSyncBattle

Posted by Hit Up Ange on Thursday, January 7, 2016
When Joseph Gordon Levitt, Stephen Merchant and Jimmy Fallon had a lip sync battle.
As a part of Jimmy Fallon's lip-syncing serious, Joseph Gordon Levitt, Stephen Merchant and Jimmy himself went head to head lip-syncing songs like 'Superbass' and 'Take Me On.' The results are amazing.
Watch Eminem's 'Love The Way You Lie' live from the Apple store.
What happens when a man walks into a jam-packed Apple shop and randomly starts doing his best Eminem? This is what happens...
Keenan Cahill shows off his moves to Rihanna's 'Only Girl In The World'
19-year-old YouTube star Keenan Cahill is the king of internet lip-syncs, with millions of views on his many amazing YouTube videos. This Rihanna lip-sync (and the dancing that comes with it) is one of the best..
When Shaq did Beyoncé
Back when Beyoncé was setting the world on fire with her epic Super Bowl halftime show (remember the moment Desinty's Child reunited for one night only?), basketball player Shaquille O'Neal was giving his own performance from the audience.
Team GB sing Queen's 'Don't Stop Me Now'
It's hard to believe it was two summers ago now that Great Britain was filled with Olympic fever. Hit play on Jess Ennis, Victoria Pendleton and more of team GB having their bit of fun.
And so does Paul Rudd...
Queen's 'Don't Stop Me Now' is obviously a popular lip-syncing choice. It's also the track Paul Rudd went for when he paid Jimmy Fallon a visit.
Jennifer Lawrence's deleted scene from American Hustle.
This amazing deleted scene from American Hustle sees Jennifer Lawrence do her thing, in full costume, and it's hypnotising.
Emma Stone Lip Syncs DJ Khaled's 'All I Do Is Win'
Emma Stone outdone herself in a lip-syncing battle with Jimmy Fallon on US TV show 'The Tonight Show' by lip syncing Ludacris' verse in DJ Khaled's 'All I Do Is Win' perfectly.
Dad and daughter lip sync to Iggy Azalea's 'Fancy'
Although dad Jesse wanted to lip sync 'Let It Go,' from animated film 'Frozen,' he decided to go for a song that suited his daughter's taste in music better. Check it out.