5 Instagram Videos That Had Us Hitting 'Repeat' This Week
2 March 2018, 15:26 | Updated: 2 March 2018, 15:30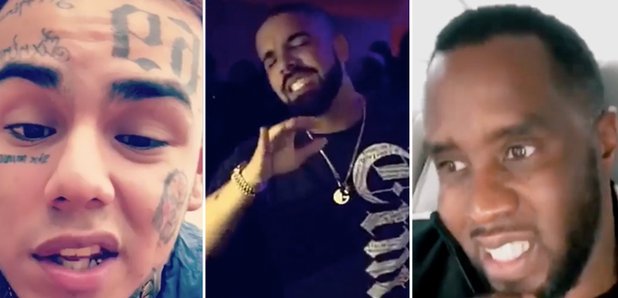 We round up the best clips from this week.
This week Drake reminisced on one of his biggest music videos, Teka$hi 69 hailed himself the 'King Of New York' and Diddy spoke on the new generation of rappers.
Check out the biggest videos from the week.
Drake was spotted recreating his iconic 'Hotline Bling' dance.
Teka$hi 69 responded after facing backlash for calling himself 'King Of New York'.
Diddy
said Hip-Hop is being diluted by too many rappers who all "sound the same".
Snoop Dogg opened up about his views on gun control.
DJ Khaled showed fans his custom-designed MTV Video Play Awards.