5 Instagram Videos That Had Us Hitting 'Repeat' This Week
20 April 2018, 15:31 | Updated: 27 April 2018, 16:27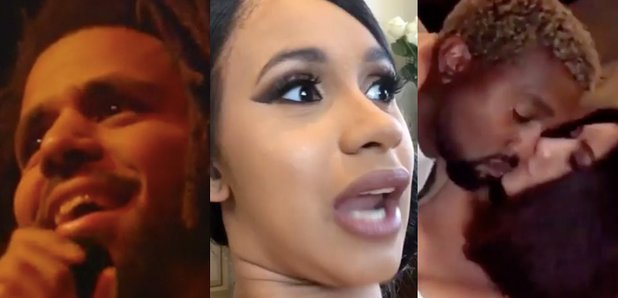 We round up the best videos from Instagram this week.
This week J Cole unveiled his new album, Cardi B had some choice words for her haters, and Kim and Kanye packed on the PDA.
Check out the video that we've been playing on repeat this week.
J. Cole held two intimate listening parties - one in New York and one in London - for his new album, 'KOD'.
Cardi B revealed why she's been so quiet on social media recently...
Before taking part in a hilarious interview at Coachella.
Kanye West and Kim Kardashian shared an intimate moment on Snapchat.
DJ Khaled previewed an upcoming music video with Jennifer Lopez and Cardi B.