Unique Kidz & Co
3 October 2018, 14:50 | Updated: 11 September 2019, 11:57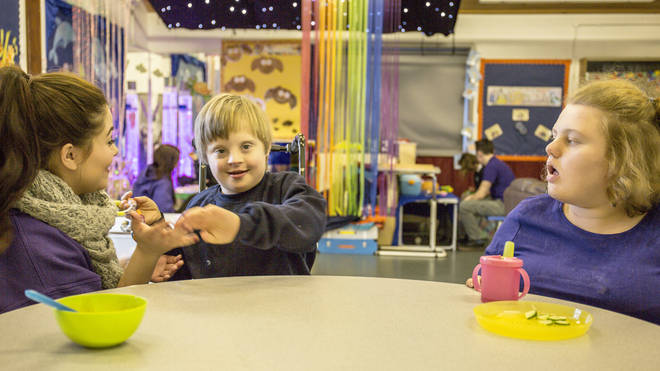 Unique Kidz & Co is a charity in Lancashire which provides play and social activities for children and young people with disabilities, and support services for their families.
The charity was set up by two mums of children with disabilites, who were unable to find the right support and wanted a place where their children could access the same opportunities as other children.
They opened the doors to Unique Kidz & Co in 2009, creating a space for children and young people with additional needs to have fun and socialise in a friendly and stimulating environment.
Unique Kidz & Co is a crucial service for young people like Rosie, a 22-year-old who has attended the charity's daytime service, 4Ever Unique, since it opened in 2016.
Rosie has complex epilepsy and autism and she had very little confidence when she first joined the centre.
Since then, Rosie has made friends and she loves meeting new people. The experience has been so inspiring for her that she now wants to start her own youth club, so she can help young adults in the same way that Unique Kidz & Co has helped her.
Global's Make Some Noise will fund the U-Nite Club – a new social project for young adults aged 18-25 with disabilities.
U-Nite Club is aimed at encouraging young people to get involved in trips, activities and events that other young people without a disability often enjoy independently.
To find out more about Unique Kidz & Co, visit the charity's website here.