Global's Make Some Noise Is Helping Over 200,000 Young People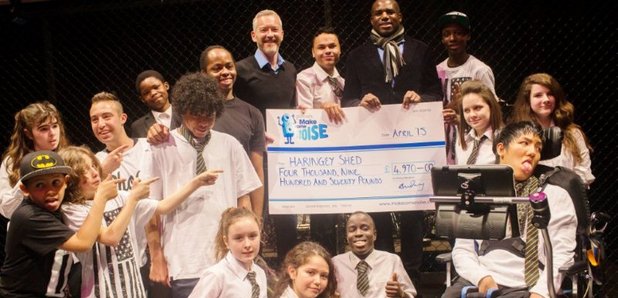 Here's how your fundraising efforts are helping lives all around the UK.
Global's Make Some Noise is already benefiting the lives of 200,000 disadvantaged children and young people from across the UK who are affected by illness, disability, bereavement or lack of opportunity.
We're giving grants to the over 100 children's & young people's charities from across the UK that we've supported since last September. These grants total a massive £812,857!
Charities we're supporting include Haringey Shed, who will be using Global's Make Some Noise funding for an arts residential.
Jim Shepley, Executive Director of Haringey Shed, said; "The 5-day programme will give young people access to a week of positive activities that will build confidence, team skills, communication and other life skills through a mix of performing arts and adventure activities. For some young people, especially those with disabilities, it will be their only opportunity of a holiday and for many families it will provide a respite from their often hectic lives.
The funding from Global's Make Some Noise will allow us to make a real difference to the lives of young people by engaging them in positive activities and giving them an experience they will remember for many years to come."