Wretch 32 Exclusive: "Nobody In The UK Understands How To Have A Hit Record"
13 September 2016, 09:47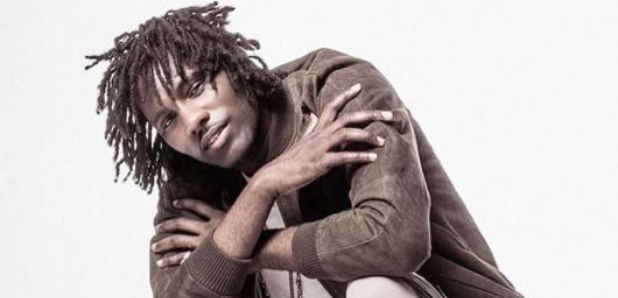 The '6 Words' rapper spoke exclusively to CapitalXTRA.com.
Wretch 32 is currently making waves around the UK with his big new album 'Growing Over Life'.
The UK rapper has followed-up his 2011 LP 'Black And White' with a powerful project featuring Emeli Sande, Shakka, Laura Mvula and more.
Before his recent album signing at HMV on London's Oxford Street, he sat down exclusively with CapitalXTRA.com's Chris Wosu to reveal the man behind the album.
Congratulations on your new album! It feels like a long time coming. What's your journey been like since 2011's 'Black And White'?
"A lot of ups and downs, man. 'Black And White' took me to a place I've never been before. It took me on stages I've never dreamed of standing on. Collaborations, campaigns. It took me on tours as well. A lot of highs. It's taken a while to get used to it. That album was really like the next chapter of Wretch."
It feels like the Grime and UK Hip Hop scene has come a long way in that time too. What do you think is responsible for the massive rise?
"We were like those kids that were in the corner and the light wasn't really on us. I think the moment a little bit of light came on us, a lot of people have been able to see what we're capable of doing. And they have reacted well to it.
"Someone like Skepta is a seasoned vet. He's been performing, going abroad up and down the country – making records for 12, 13, 14 years but now a lot more people are familiar with who he is because the light has been on him. He's a professional. Its good to see the mandem on the main stages and worldwide. It's inspiring man."
The U.S. is looking at Grime and U.K. Hip Hop more than ever right now. Did ever feel the pressure to put any big U.S. names on the album?
"Not really, you know. I just like working with talent that I'm excited about. I just like working with people that I'm a fan of.
"With this album, I feel like there was already a lot of talented people around me, so I didn't feel like I needed to go to a different country – or across the waters to get someone on a feature."
Do you feel like you're competing with big international rappers like Drake?
"I'm competitive. So when I see freestyles and I listen to their albums, I'm always naturally competing with that. I've always done that from the beginning.
"Even on my first mixtape I wanted it be mixed right and I used to test it against Jay Z's album. And I used be like 'how come his mix sounds like that?' and my engineer started letting me know that you have to start getting the parts for your music. Then, you've got to mix it down and master them.
"I've always been trying to compete with [the top rappers] because if you're a boxer today, you should be aiming to be Mayweather or better than that. I don't think you should aim for anyone that's not the best."
There was a noticeable absence of big UK rappers such as Skepta and Stormzy on the album. Why?
"Its because my album is like a film. And each song and each verse is like a scene. So I've mapped out this whole film – and I've gone in the studio and made all these songs.
"And when I've listened to the final version, I can't add another scene to this film. Because its going to take it longer than it needs to be or the point of the song might change. You never know what someone is going to jump on a song and say. And then you don't want to waste someone's time by taking their verse off.
"I've been working with the boys for 10 years. There's so much time to do so many things. But in my head this film was finished. I couldn't add another scene."
There doesn't seem to be many clear radio singles on the new album, apart from 'Six Words'. Was that a conscious decision from you?
"I think the game has gone left and I don't think anyone in the country understands how to have a hit record today. There's records that I've heard, that are hit records – but have not become hit records because the system has changed.
"Now its on-air, its on sale, its released straight away and as soon as the radio plays it, the song has to go on sale. Some singles are charting and only reaching their peak after [being out for] 14, 15, 16 weeks. Which is a strange system that nobody understands.
"So why would you play that game? It's suicidal. It doesn't make any sense.
"When its like that, you've just got to look at what you want to do and go back to what you know you can win with. I know I can spit sick and I know I can make bangers – and I know I can make sick songs."
The new album feels very vulnerable and honest. Was it very difficult to open up like that?
"It was natural. I said everything that needed to be said and it came from a sincere place. I just hope that its received well by anyone I am speaking about.
"Its nice because looking at the feedback from the album, people are really connecting with the more emotional statements because everybody goes through things in life at different stages.
"We've all been in relationships or we've all fallen out with a friend or whatever it is. When you articulate that as an artist, you just hope the people really connect with it because they've been through it as well."
On your song 'Open Conversation/Mark Duggan', you've included a powerful sample of man speaking about police brutality. Do you feel a responsibility to speak on behalf of your community?
"Yeah, when your voice is magnified, you have to speak for the voiceless. Tottenham is my hometown and that's a situation that is personal to me. And I wanted to highlight it as well because that voice speaking is actually my uncle.
"He's one of the spokespeople for Tottenham and part of the Black Lives Matter movement – and anything against injustice.
"As well as putting it on there for what it is, it's also me giving him a nod. To show him that I really respect what he's doing and I admire him because he puts the community and other people before himself. That's hero-like in my eyes."
What do you think about current racial tensions in America?
"The people need to rise up man. But in sensible ways though. Its just something that's been going on for far too long and something needs to be done.
"The protests are making noise, like when people are marching through central London. It's annoying for the government. It's annoying for businesses. Now you've been annoying us. Now we're going to annoy you.
"Let's meet in the middle and you sort yourself out and then we won't need to do that. Hopefully that's how it works out."
So talking about America, do you ever see yourself trying to break the U.S.?
"I want to. I want go everywhere man. I never really pick up a pen or write a song and think I just want to perform this in one place. You want everyone to appreciate your music. Its just getting the timing right. So many key factors. It's a huge move for me and I've got two kids here as well.
"Do I take them with me? Do I leave them here and just run off for six months? Then you can only do six months, because then the VISA expires.
"There's a lot to it for one specific place but America is the place where if you blow there, it does spiral off into other countries. It's definitely something I've been looking at and thinking about."
What is success for you? It's a chart places? Is it awards? Or is it co-signs from U.S. artists?
"Success is meaning something to people. All the artists that I really respect or really looked up to as a kid – they're more than music. Like Bob Marley – that's an artist that means more than music. The Michael Jacksons, the David Bowies, the icons.
"They represent something that feels like it's bigger than music. And I think that's success because I don't think you should chase specific numbers or material things because they are easy to obtain.
"Like you can get to No.1 but Mr Blobby was at No.1 as well and I don't know how much he really meant to people. So there is a balance in it.
"I do appreciate chart success because its warranted - because the songs are good enough. But I want the songs to mean something to people to get there."
Talking about accolades, what's your opinion on awards shows like The BRITs – who had very little Grime and Hip Hop representation this year?
"I reckon they'll switch it up next year because its getting a bit obvious. I feel like in the past, we were doing well but not necessarily doing the numbers. But the numbers are now a factor and Skepta has done great numbers. Not just Grime numbers. Great numbers.
"When Stormzy's album comes out he will do phenomenal numbers and you won't be able to ignore it.
"Even the year I came out, there was a lot of people that I had sold more than and done bigger venues than. Then we didn't get a nomination and I was like 'what happened there?'
"My one might not have been as obvious but now its obvious. So they'll amend it. 1000%."
So finally, what's the next step for you?
"More music. We'll probably look at the global situation. I'll probably drop another project by the end of the year. And I'm trying to branch out into some more business ventures.
"I've got a Vokda called Verset, that I'll be launching at the end of the year. And I'm just getting my business hat on. I'm thinking a bit longer term now. The more I'm able to do, the more people are going to be able to come with me and the more people I'm able to inspire."
Wretch 32's new album 'Growing Over Life' is out now, featuring songs such as '6 Words', 'Antwi', 'Liberation' and more.
The UK rapper has also just announced two new shows in London and Manchester.
He will perform at London's Forum on 9th November and Manchester's 02 Ritz on 10th November.