Usher And Rich The Kid Caught Up In Armed Robbery At Studio
13 February 2019, 13:33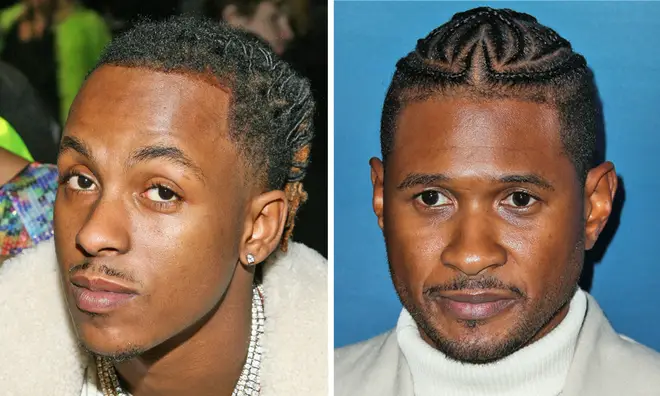 Usher and Rich The Kid were at a Hollywood Studio when eyewitnesses claim a man opened fire, shooting multiple shots and stealing jewellery.
Whilst at Westlake Recording Studios in West Hollywood, reports are suggesting that both Rich The Kid and Usher were present during an armed robbery which saw both money and jewellery stolen.
According to TMZ, Usher was inside recording during the incident whilst Rich The Kid was outside the studio and is being labelled as the target of the armed robbery.
TMZ stated, 'We're told Rich was outside when it all went down, and it appears he was the target of the robbery. Multiple entourage members were also attacked, and at least one bodyguard was badly pistol whipped.'
'L.A. County Sheriff's deputies are swarming the studio and surrounding blocks right now, searching for suspects and collecting evidence. It's unclear if anyone was hit when the shots were fired, but we're told the suspect or suspects made off with a ton of cash and jewelry.'
Reports are suggesting that the gunman was running away from the studios when he began firing shots behind him.
The armed roberry comes just hours after Rich The Kid posted the above picture on INstagram showing off his Lamborghini and stacks of cash alongside the caption 'Always in bank mo deposit'.
> Download Our Free App For All The Latest Music News!