Usher & Wife Grace Miguel Announce Separation After Two Years Of Marriage
7 March 2018, 10:33 | Updated: 7 March 2018, 10:38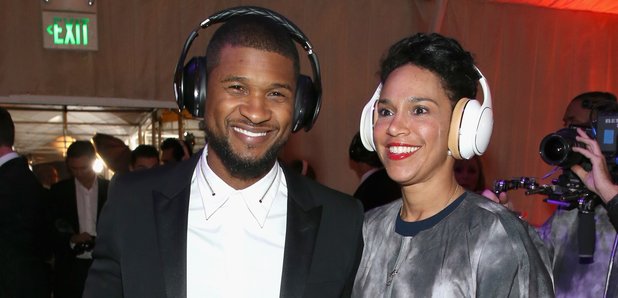 The couple will go their separate ways...
Usher and his wife Grace Miguel have officially announced their decision to separate following two years of marriage and almost 10 years in a relationship.
The legendary R&B singer and his wife, who is a music executive, have released a joint statement to the media about their difficult relationship, which follows Usher's highly-publicised herpes scandal.
"After much thought and consideration we have mutually decided to separate as a couple," they told US Weekly.
"We remain deeply connected, loving friends who will continue supporting each other through the next phases of our lives. The enormous amount of love and respect that we have for each other will only increase as we move forward."
Usher and Grace Miguel got married in September 2015 and have interestingly not filed for divorce, however sources suggest this could be imminent.
The couple also reportedly put their 4,261-square-foot home up for sale, two weeks before announcing their separation.
The stunning 5 bedroom, 6 bathroom home is currently on the market for around $4 million.
While they are also rumoured to be selling a 7 bedroom, 10 bathroom mansion in Atlanta, Georgia for $1.6 million.
Meanwhile, Usher was under fire last year after being accused of exposing several people to Herpes via sexual contact.
The singer, who paid an ex-girlfriend $1.1 million to settle a 2012 lawsuit, was later sued for $40 million by another person who claimed he gave her herpes, while three more people also came forward with claims.