Here's How Usher's Wife Allegedly Feels About His $20 Million Herpes Lawsuit
7 August 2017, 10:48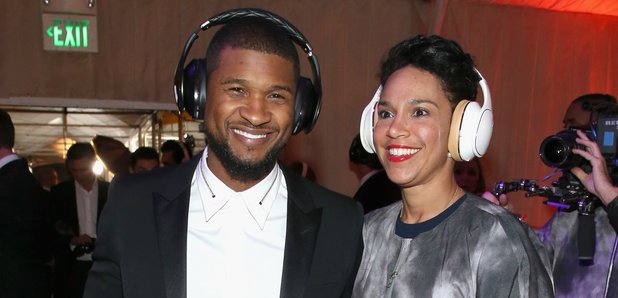 The Grammy Award-winning singer has recently been hit with another three STD allegations - from one man and two new women.
Grace Miguel has reportedly opened up about her feelings towards her husband's ongoing multi-million dollar herpes lawsuit.
Usher is currently facing major legal and financial issues after a number of unidentified men and women claim the R&B singer infected them with herpes.
Previous reports claim that one of the alleged victims, a 38-year-old woman, is suing the 'U Got It Bad' crooner for a staggering $20 million.
However, it seems as though Usher's wife is standing by her husband's side as TMZ report Miguel "isn't concerned at all" about the allegations.
The publication add that Grace, who has been married to Usher for two years, "isn't giving the lawsuit any weight".
While Miguel is yet to officially respond to the rumours, Usher's ex-wife Tameka Foster recently reassured her Instagram followers that her health was fully in check.
"I'm good and my health everywhere is great," she wrote, after asking fans too avoid "discussing rumors or people that have NOTHING to do" with her.
"Some issues are not my business, ex-husbands, ex-friends, snakes, hoes, characters." she said, adding "Not my circus, not my clowns."
The news comes after celebrity attorney Lisa Bloom, who is currently fighting the cases of the reported victims, said she knew of even more people who had contracted the STD from Usher.
Specifically, three anonymous people - one man and two women - are ready to come forward with her assistance.
Meanwhile, Usher recently appeared on Carpool Karaoke with James Corden amidst the allegations.